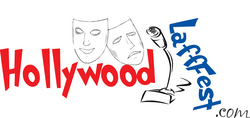 Russell Simmons: Def Comedy Jam.
Los Angeles (PRWEB) June 9, 2009
Does the economy have you down? Do you need a reason to laugh? Well, we just might have a remedy for the economy blues.
Pips Entertainment is proud to present the fifth annual Hollywood Laff Fest on Sunday, July 5, 2009 at the John Anson Ford Amphitheatre, located at 2580 East Cahuenga Blvd. in Los Angeles. The event runs from 3 to 7 p.m. Gates open at 2 p.m. Tickets are $30 for VIP seating and $20 for general admission. The event is hosted by comedian A.J. Jamal. Jamal is perhaps one of the hardest working comics, having conquered television, film, concert halls, and comedy clubs with his captivating, G-rated style.
The festival is a day of laughs, laughs, and more laughs. The Hollywood Laff Fest provides a showcase of talent from up-and-coming comics as well as established comedians from stand-up, film and television. In the past, fan favorites, like funnymen Rodney Perry, Chris Spencer, David Arnold, Aries Spears and Honest John - just to name a few - have graced the stage of the Hollywood Laff Fest, along with funny girl, Melanie Camarcho.
The event is a fun-filled day for the whole family to enjoy over the Fourth of July weekend. So, bring a picnic basket and coolers and get ready to be entertained by some of your favorite comedians. Celebrity DJ-Tee of Top Shelf Entertainment will spin the grooves, and have folks dancing in their seats.
The event is sponsored by Pips Entertainment and LAHAPPSONLINE.COM. Group rates are available. For more information about the event, call Derrick Pipkin at 310.670.6937. Visit http://www.Hollywoodlafffest.com.
More about A.J. Jamal
Set to host the fifth annual Hollywood Laff Festival is comic A.J. Jamal. He has many television credits to his name, including host of his own show - that is, Comedy Central's "Comic Justice," which received an Ace Award nomination. Folks may remember Jamal from his early days, as part of the comedic core of the hit comedy sketch series, "In Living Color." He has worked in venues from Radio City Hall to Caesar's Palace, and performed in concert with a bevy of top recording artists, including Diana Ross, Aretha Franklin, Cher and Kenny Loggins. His G-rated persona has been captured on the late-night talker "The Arsenio Hall Show," FOX's "Comic Strip Live," A&E's "An Evening at the Improv," and HBO's "Russell Simmons: Def Comedy Jam." He's also served as the host of A&E's "Comedy in the Caribbean," set in Montego Bay and Ocho Rios, Jamaica.
Transcending the world of comedy, Jamal is also an accomplished filmmaker and animator, with his own animation company, called Green Machine Films. He is the creative force behind "The Toonies," a series of animated shorts on BET's "Comic View" as well as the creator of two web-based animated shows, "Pookie Poo" and "Siskel & Ripple," Jamal boasts writer, producer and voice-over credits. Adding filmmaker to his list of accomplishments, with the completion of his independent feature, "The Cheapest Movie Ever Made", Jamal proves that he knows no limits.
About Derrick Pipkin | Pips Entertainment | executive director | Hollywood Laff Festival
Derrick Pipkin, affectionately known as "Pip," is president and CEO of Pips Entertainment. He has turned his love of partying into a thriving business. As a promoter, he is an icon among LA's trendy nightclub circuit, promoting clubs with such party vets as General Lee, Bentley Kyle Evans and Romeo.
And when he wasn't showing LA's bold and beautiful how to party, Pip took his act on the road, hosting events in Atlanta, Chicago, and D.C. His strong party roots stem from seeds he planted as a teen, throwing jam sessions while his parents were out of town.
Pip launched Pips Entertainment with the Party in Palm Springs event after coordinating a weekend of events in Palm Springs with 30 of his closest friends. He had so much fun, he wanted to make it an annual event. In its 13th year and with more than 2,500 friends, Party is Palm Springs is the longest-running event in Pip's entertainment series.
Under Pips Entertainment, the calendar of events for 2009 is full with a series of events, featuring a plethora of entertainment, including the Renegade Ski Weekend, the Mother's Day Jazz & Blues Concert, the Hollywood Laff Festival as well as the long-running Party in Palm Springs, the Afro-Latin Groove, Groovin' on a Sunday and the Soulful Sundays events.
For more information, visit http://www.Hollywoodlafffest.com. or http://www.Pip4fun.com.
###