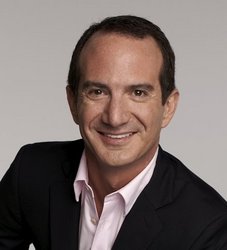 You'll be amazed by what Smart Homeowners will do for you, for your family, for your peace of mind--and for your future
New York, NY (PRWEB) June 12, 2009
#1 New York Times Bestselling author and founder of FinishRich.com David Bach invites homeowners and new homebuyers to explore with him an unprecedented opportunity to build their wealth through homeownership, while simultaneously having more control over their mortgage, their money, their credit and their sanity than they may have ever known. As the media focuses on foreclosure and tight credit, many are unsure if it even makes sense to own a home much less consider real estate as an investment option. But true to the financial coach's wildly successful "Live Rich, Finish Rich" trademark, Bach has a very different message for living the American dream.
"When you know what I know, you'll see that chances like this in the housing market come around once in a generation--maybe even a lifetime," says Bach. "I'm here to show you exactly why now is a great time to own a home. With historic low interest rates, surplus inventory and lower prices, it's a golden opportunity to become a smart homeowner."
The former Morgan Stanley financial advisor is putting his reputation where his mouth is by offering Smart Homeowners--a new, free seven-part Webisode series with success secrets, strategies and tools designed for every American--no matter what stage of your home owning career.
Lessons include: 1) Know When to Refinance 2) Learn Mortgage Basics 3) Team up with the Best 4) Look to the Future 5) Get Qualified 6) Earn a Government Tax Credit and 7) Buying Now. This complete tutorial lays to rest foreclosure fears for current homeowners and jitters new homebuyers have about making the biggest investment of their life.
Millions already tune in to Oprah!, CNN, ABC, CBS and NBC, plus follow Bach on the Today Show's Money 911 segment (most Wednesdays) to soak up the motivational speaker's incredibly effective advice delivered in his signature empowering style. Teenagers to grandmothers find his practical advice easy to understand--and follow.
Smart Homeowners Webisode series shows once again that viewers don't need to engage in long, complicated programs to get the results they want.
In these short videos you will discover:

How owning a home actually builds your wealth no matter what the economy
Why lack of available funding is a lie--and how to get yours
Fool-proof tips for the best refinancing deals now
The #1 step you must take to negotiate the best purchase price
How Uncle Sam is helping first-time homebuyers--but only for a limited time
"You'll be amazed by what Smart Homeowners will do for you, for your family, for your peace of mind--and for your future," smiles Bach.
Homeowners and new homebuyers, if you'd like to liberate yourself from the fear of being taken while staying brave, positive and money smart in ways you won't see or hear about anywhere else…
Immediately go here for inspiration.
# # #