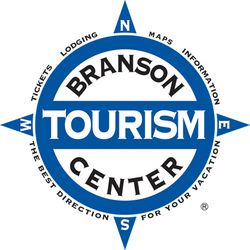 Live Music Show Capital of the World
Branson, MO (Vocus) June 12, 2009
It's not "Manna from Heaven," but it can be "Dollars from Branson." BransonOnTheWeb.com, Branson Tourism Center's innovative new web site and its free affiliate program combine to make it easy for website owners to generate income from their websites even if they've never made a dime before.
Branson, billed as the "Live Music Show Capital of the World", is one of the nation's premier travel destinations. Annually, in excess of $8 million dollars is spent advertising shows, attractions, lodging, and the other many exciting things there is to do in Branson. Members of Branson Tourism Center's free affiliate program can take advantage of Branson's brand awareness to make money by providing an opportunity for people visiting their site to purchase travel services from Branson's premier provider of travel services, Branson Tourism Center, LLC (BTC). They can simply use a link to the new innovative website http://www.BransonOnTheWeb.com.
The website has been designed to do one primary thing, provide a convenient and easy source for potential purchasers of Branson travel services to make their own reservations and purchases online. It is unrivaled by any other Branson website in terms of its ease of use, flexibility and its capability to filter information leading the customer to the exact information they need to make their Branson travel choices and purchases. This increases the likelihood that people using the site will make a purchase.
Once a site becomes a BTC Affiliate, whenever someone referred from the affiliate site uses tickets or lodging purchased through http://www.BransonOnTheWeb.com, Branson Tourism Center automatically pays a commission to the referring affiliate. Information on the simple process involved in becoming a BTC Affiliate and a short on-line application form are available by going to http://www.BransonOnTheWeb.com and clicking on the "Become An Affiliate" banner.
BTC Affiliates will be given access to the site through a secure Special Access Panel. This access provides affiliates professionally designed banners and graphics and information that can be used to link to the site. It also provides tools that BTC Affiliates can use to track and manage their commissions.
BTC sells more Branson show tickets than anyone else, has just celebrated its 6th anniversary, and enjoys an A+ Rating from the BBB of Southwestern Missouri. Lianne Milton, the co-owner of Branson Tourism Center, said that BTC has been built upon the foundation of premier personal customer service. She emphasized that BTC has an amazing team of people to help guide and support BTC's Affiliates and will do everything possible to ensure that their participation in the program is a success.
Branson Tourism Center, LLC, the owner of http://www.BransonOnTheWeb.com and http://www.Branson.com, is one of Branson's largest providers of Branson travel services and employs about 100 people. Among other organizations, it is a member of the Branson Lakes Area Chamber of Commerce and Convention and Visitors Bureau, Better Business Bureau, American Society of Travel Agents, American Bus Association, and the Branson Lodging Association. Branson Tourism Center may be reached by calling 1-800-978-1999.
# # #