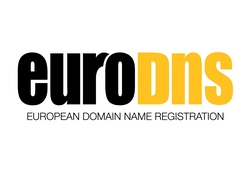 We are proud to be part of the launch of the .CM extension. Central Africa does not provide many domain name extensions and this is a great opportunity to expand one's portfolio. Another advantage is that people often forget to type the 'o' when looking for a .com domain name, and having your domain name in .CM could secure a lot of traffic and avoid any misleading use of your name
(PRWEB) June 14, 2009
EuroDNS is glad to announce the opening of the .CM Sunrise phase on June 15th 2009 at 9:00 UTC until July 14th 2009 at 23:59:59 UTC.
.CM is the country code top-level domain (ccTLD) for the Republic of Cameroon. The Sunrise period allows all trademark owners to register at the earliest stage and thus protect their brand name in the .CM extension.
Xavier Buck, CEO of EuroDNS explains "We are proud to be part of the launch of the .CM extension. Central Africa does not provide many domain name extensions and this is a great opportunity to expand one's portfolio. Another advantage is that people often forget to type the 'o' when looking for a .com domain name, and having your domain name in .CM could secure a lot of traffic and avoid any misleading use of your name".
The launch of .CM is also a key initiative in the battle against poverty in Africa. Indeed, for each domain sold, a certain percentage will go the foundation "Flowers in the Desert". The .CM will also contribute to the development of Internet and e-commerce on the African market and push its expansion.
During the Sunrise phase, the minimum registration period is 2 years and applicants must hold a valid and issued trademark at the time of application. If there is more than one valid Sunrise application for the same domain name, the name will be awarded to the registrant with the oldest registered trademark.
Each domain application costs 360 EUR with a non-refundable fee of 60 EUR, including a two years term.
The registry will then open the Landrush period from July 15th, 2009, 0:00:01 UTC until July 31st, 2009, 0:00:01 UTC, during which all applications will be subjected to a premium fee and an auction system, with a minimum registration time of 2 years. Indeed, in case there is more than one application per domain, the domain will go into an auction system that will be held shortly after the end of the Landrush period.
The price for each domain name application will be 260 EUR, including a two years term.
The Go Live will begin on August 1st, 2009 at 0:00:01 UTC. At this point .CM domains can be registered on a first come, first served basis. The minimum registration term is 1 year and the price will be announced soon. The price for the each Go Live registration is 80 EUR.
To have more information and register your .CM now, just go to: http://www.eurodns.com, and stay tuned!
About EuroDNS
EuroDNS is a Domain name Registrar specialized in International Domain extensions. Based in Luxembourg with branch offices in Europe, the USA and Asia with AsiaDNS, EuroDNS serves a large variety of clients ranging from SMEs to some of the world's largest Domain Investors and offers dedicated naming solutions to Trademark holders. By strongly participating in leading industry forums including ICANN and the International Trademark Association, EuroDNS seeks to promote e-Commerce and wider Internet adoption. http://www.eurodns.com
Contact:
Melanie Delannoy
EuroDNS
2, Rue Léon Laval
3372 Leudelange, Luxembourg
marketing (at) eurodns (dot) com
# # #