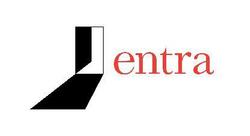 Pittsburgh, PA (PRWEB) June 16, 2009
ENTRA®, a leading strategy and analysis services firm, today announced availability on its web site, http://www.entrainc.com, its first 'Factor Analysis', this study focusing on law firm electronic billing issues and solutions. With this study, ENTRA becomes the first and only organization focused on providing traditional industry analyst expertise in the legal marketplace. This initial study offers law firms a quick analysis of the issues they face in ebilling, and a review of solutions, providing expert analysis of the market and competitors, and shortening the time for evaluation of various competitive options.
"Given the level of experience ENTRA has in the legal marketplace, and the complexity and costs that surround law firm ebilling, we are delighted to provide this information to medium to large law firms, which have traditionally lacked an industry analyst organization to review offerings so they can make better selection decisions", stated Greg Coticchia, CEO of ENTRA, "A key portion of the ENTRA business is working in the law firm marketplace regarding their ebilling software and services selection, as well as helping the legal software vendors who service this marketplace, to communicate accurately to their prospects and existing customers."
ENTRA provides technology and market research to help law firms achieve their business objectives, by both delivering research papers as well as client consulting with law firms regarding legal technology solutions. With years of experience in the software and legal market, combined with relationships with both vendors and law firm thought leaders, ENTRA can provide the 'inside track' on technology and services that make a difference for law firms. Greg Coticchia is well known in the legal software market and he leads ENTRA. He recently was the CEO for IGD Systems dba as eBillingHub, where he led the company from 9 customers to over 100 law firms worldwide, half in the AmLaw 200, in less than two years. In addition he built reselling and technology partnerships with Thomson Elite, ADERANT and RainMaker, as well as DataCert and Bridgeway.
Key insights in this Factor Analysis are:

Factor Analysis Chart. This unique visualization shows the market competitors in three key attributes: Strategy, Management Team, and Viability, allowing a quick way of viewing the market entrants.
Market Overview. An analysis of who is affected by the growth of electronic billing in law firms and why.
Market Definition & History. This Factor Analysis tells you how we got here, what are the standards in the market (such as LEDES) and what is the causing the increased costs to law firms.
Vendor Solution Descriptions. An overview of the six solutions available that can aid in solving law firm electronic billing.
The analysis reviews key offerings for law firm ebilling from ADERANT, DataFusion, IGD Systems dba eBillingHub, Elite a Thomson Reuters Business (NYSE: TOC; TSX: TOC), RORA Client Systems, as well as potential new offerings. This ENTRA law firm ebilling Factor Analysis is available from the ENTRA web site http://www.entrainc.com/reports.html for $199.00 USD. It also has been published on Scribd at http://tiny.cc/L3ddA for the same price.
About ENTRA®:
Entra 'opens the door', taking your business, product or services strategy to the next level. We provide deep and proven expertise to legal software vendors, helping them in the key areas of deciding: what you make (business or solution strategy), how you make it (improving customer acquisition processes) and how you take it successfully to the market (new product, service or company launch). Equally important we assist medium to large law firms with their selection criteria (RFQ , RFP), their vendor review and vendor selection process, based on business alignment, desired future business process, and financial payback. ENTRA is at http://www.entrainc.com. You can follow our B2B Twitter at http://www.twitter.com/GregCott
About Greg Coticchia
ENTRA is lead by Greg Coticchia, an internationally recognized technology business and marketing expert. Greg is the Principal Consultant of Entra and founded it in 1995.
Mr.Coticchia has over twenty five years experience in high technology products and services and is considered to be one of the best marketing executives in the technology business. He has lead or been a major contributor in two of the largest and most successful software companies in the world, LEGENT (now CA) and AXENT (now Symantec), in addition to participating in nine start-ups including being a founder of one. Mr.Coticchia has held executive positions for the better than two-thirds of his career and has participated in various levels of organizations, from '$0M to over $1B' in revenues. He has participated in raising over $35M in venture capital in his career, and has actively participated in over sixteen mergers and acquisitions, at both the company or product level.
Coticchia has served as CEO three times ( eBillingHub, LogicLibrary and Mallett Technology) and COO twice (TruSecure, Mallett Technology) of various start-up companies, and has been involved or responsible for the launch of over 100 products and solutions, and several companies. His publications and presentations on marketing strategy and product management have recognized as both visionary and thought-provoking by leaders in the technology business. Mr. Coticchia has served on many boards (currently serving on Four Rivers) assisting senior management with strategic planning and other critical initiatives, and has been recognized for his work and contribution in his service to these organizations.
A graduate of the University of Pittsburgh in Industrial Engineering where he also received his MBA, he currently teaches both business-to-business marketing and entrepreneurial leadership at the University Of Pittsburgh Katz School Of Business. Mr.Coticchia has also been an instructor for Duquesne University School of Leadership, and the University of Phoenix, and guest lecturer at Carnegie-Mellon University.
In addition to his many recognitions and awards from the businesses he has served, Coticchia was named as a finalist three times for the Ernst and Young Entrepreneur of the Year Award and for the Tech 50 CEO of the Year. He was named a 2006 Distinguished Graduate of the University of Pittsburgh, Katz School of Business.
All trademarks mentioned herein are the protected properties of their respective owners.
###