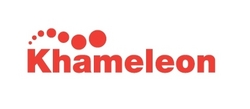 I am very excited about this program
Tampa, FL (PRWEB) June 15, 2009
Khameleon recognizes that the economic conditions in the world are reaching levels never experienced in our lifetime. They believe now is the time to take drastic steps to pull the office furniture industry out of today's economic tailspin. There is no question that governments throughout the world are doing what they can, but they can't solve this crisis alone. Khameleon is launching a grass roots office furniture dealer bailout campaign, similar to the US government making funds available through various government "bail out" or stimulus packages.
It is Khameleon's belief that the majority of office furniture dealers have neglected their technology infrastructures for many years. They have not invested in replacing things like business software, business servers, wide area networks, local area networks, firewalls, desktop PC's, websites, intranets and eCommerce. It is Khameleon's belief that there are many reasons why it's smart to upgrade technology during a weak economy. When "times are tough," dealers can get outstanding deals, modernize for less, and prove to customers that they are progressive enough to prosper in what many see as hard economic times.
Now more than ever, office furniture dealers have to earn their customer's business. More importantly, they need to make sure they keep that business. Technology gives dealer's employees the necessary tools to deliver information to customers when they need it, assuring both the sale and a satisfied customer. Satisfaction has to be at an all time high, otherwise office furniture dealers will lose business.
Khameleon is committed to helping further their business, no matter what the state of the economy, by offering this unparalleled $1,000,000 office furniture dealer bailout package. "I am very excited about this program," states Doug Angelone, President of Khameleon. We have been committed to office furniture dealers for a decade and this is one way we can help make a difference in the market we are dedicated to."
Apply for the funds today by filling out our office furniture dealer bailout form or by contacting a Khameleon representative.
About Khameleon:
Khameleon Software provides fully integrated, web-based business office furniture dealer software to large and small office furniture dealerships. Role-based workbenches keep people throughout the organization on the same page as they manage daily operations. Robust project accounting and embedded analytical tools provide performance insights for everyone--from sales and project managers to the CEO and CFO--supporting the strategic decisions that drive profitability and growth. For more information about Khameleon Software, visit the website: http://www.KhameleonSoftware.com.
###