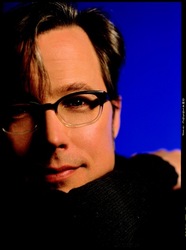 Choctaw, Miss. (Vocus) June 17, 2009 -
Singer, songwriter and producer Radney Foster will take the stage at the Silver Star Convention Center on Saturday, June 19, 2009 at 8:00 p.m. as the opening act for the Miss Hawaiian Tropic International United States finals Model Search.
Foster, who has always been revered in the music community as a lyricist and a dry West Texas poet has performed hits like "Nobody Wins," "Since I Found You," "Half of My Mistakes" and "The Kindness of Strangers." Foster has served as host for the critically acclaimed CMT Crossroads, and has produced projects by Jack Ingram, The Randy Rogers Band, Brandon Rhyder and others. His upcoming release, Revival, will be released September 1, 2009.
About Miss Hawaiian Tropic Model Search
The Hawaiian Tropic® brand, the prestigious, global sun care line, will mark the 26th Anniversary of its world-renowned Miss Hawaiian Tropic International United States finals Model Search, June 19-20, at Pearl River Resort.
Nationally, thousands of beautiful contestants participate in preliminary, Regional and State final model search events throughout the year. Winners from these events then move on to the National Model Search, where they compete to represent the United States in the iconic Miss Hawaiian Tropic International® Model Search Finals.
This year's United States Finals marks the 26th Anniversary of the competition and will be themed Hollywood Glamour. The 65 finalists from throughout the country will vie for the title of Miss Hawaiian Tropic United States, and a share of $25,000 in cash. Cash prizes will be awarded to the Top 10 finalist.
The reigning Miss Hawaiian Tropic International® Model Search winner, Debbie O' Toole and the current Miss Hawaiian Tropic USA, Shana Prevette, will be attending the event following their promotional press junket. Co-hosting the glamorous event will be Claire Cooper; the 2008 Miss Hawaiian Tropic Scotland and Miss Congeniality and Photogenic winner.
The Miss Hawaiian Tropic United States finalists will have a week-long schedule of activities including photo shoots, rehearsals, scheduled meet and greets at the Pearl River Resort, along with media interviews. Scheduled meet and greet opportunities and poster signings will be on Tuesday, June 16th from 8:00pm to 10:00pm and Wednesday, June 17th from 3:00pm to 5:00pm at the Silver Star Hotel and Casino. The preliminary swimsuit competition will be held June 19th at 6 p.m. at Geyser Falls Water Theme Park, the Resort's spectacular water attraction, and will be open to the public.
All of the week's events and activities lead up to the Miss Hawaiian Tropic Unites States Final Model Search June 20th at 8 p.m. -- a full evening of beauty and grace. The Finals, which will be viewed live by thousands, is open to the public and will be held on the Pearl River Resort Silver Star Convention Center Stage.
About Pearl River Resort
Pearl River Resort, located in Choctaw, Mississippi is the Southern United States' first comprehensive luxury gaming resort. The resort features the Silver Star and Golden Moon, two exciting hotel/casinos with over 4,000 slot machines, more than 100 table games, 1,074 hotel rooms, 16 restaurants, European spa facilities, shopping and live entertainment. Also featured is The Dancing Rabbit Golf Club with two championship golf courses and Geyser Falls Water Theme Park.
Pearl River Resort is a development of the Mississippi Band of Choctaw Indians, a federally recognized, self-governing tribe with approximately 9,600 members living on or near reservation land. For more information, go to http://www.pearlriverresort.com.
Media Contact:
Erica Clemons
Public Relations Manager for Pearl River Resort
Tel: (601) 663-0205
# # #