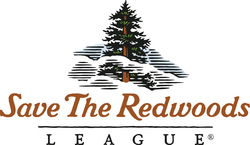 The State Park Access Pass is a vital solution to keep California's state parks open and ensure that all Californians can continue to enjoy redwoods and other natural treasures in the nation's largest and most diverse state park system
San Francisco, CA (PRWEB) June 17, 2009
"The State Park Access Pass is a vital solution to keep California's state parks open and ensure that all Californians can continue to enjoy redwoods and other natural treasures in the nation's largest and most diverse state park system," said Ruskin Hartley, executive director of Save the Redwoods League. "The League urges Californians and the entire Legislature to support this critical source of dedicated funding - and prevent the closure of 80 percent of state parks, including 60 of 61 redwoods parks."
"For only $15 each year, the State Park Access Pass provides an invaluable return to Californians: unlimited access to all 279 parks at any time of the year - and a State Park System that is maintained and available for all to enjoy," continued Hartley. "Given that current day use fees are typically $6 - $8 per day, and $10 in southern California beaches, the State Park Access Pass delivers significant benefits to Californians in exchange for their annual $15 support."
"California simply cannot afford to close an overwhelming majority of its state parks, which provide significant contributions to the economy," said Hartley. California state parks generate more than $4.2 billion in direct spending from visitors, according to a recent California State University Sacramento survey. State park users spend an average of $57.63 per visit, including $33 outside of the park. Through a modest $15 surcharge on non-commercial vehicle license fees, the State Parks Access Pass would generate $143 million in savings to the State's General Fund each year.
"The costs of closing state parks go far beyond the loss of direct economic benefits from park visitors," said Hartley. "The loss of trained park employees and ecology, forestry and wildlife experts that help maintain the state park system would be devastating. It would cost Californians and the State significantly more to attempt to reopen parks that have been closed for even just a year."
"State parks are a vital source of enjoyment, education and inspiration for current and future generations," continued Hartley. "Sixty-one redwoods state parks create irreplaceable opportunities for people of all ages to experience forests that are found nowhere else on the planet. With only 5 percent of the world's ancient redwoods left standing, it is vital that we act now to ensure that Californians and visitors to our state can enjoy these majestic forests."
"We are all lucky to benefit from the work of Save the Redwoods League's founding leaders and park partners that created the state park legacy we know today," said Hartley. "The Legislature now has the opportunity to come together to save this legacy for all Californians by enacting the State Park Access Pass."
Save the Redwoods League encourages park visitors and supporters to act now by:

Sending a message to your elected officials and the Governor by visiting: http://savetheredwoods.org/voice. Ask friends, family members and colleagues to do the same.
Posting or sending a message on Facebook to urge the Big 5 California politicians to keep parks open by supporting the State Park Access Pass.
o Governor Arnold Schwarzenegger
o Speaker of the Assembly, Karen Bass
o President Pro Tem Darrell Steinberg
o Senate Republican Leader Dennis Hollingsworth
o Assembly Republican Leader Sam Blakeslee

Participating in the League's free Walk Among GiantsSM photo contest to help raise awareness for redwoods parks proposed for closure.
Visiting redwood parks with friends and family this summer.
Editors, please note: Interviews available with Ruskin Hartley, executive director of Save the Redwoods League, by contacting Alicia Balkrishna at 415.359.2316/alicia (at) landispr (dot) com or Heather Platisha at 415.359.2306/heather (at) landispr (dot) com
About Save the Redwoods League
For more than 90 years, Save the Redwoods League has been dedicated to protecting the ancient redwood forests so all generations can experience the inspiration and majesty of redwoods. In 1850, there were nearly 2 million acres of ancient coast redwood forests in California. Today, less than 5 percent remains and faces threats from logging, development and global climate change. Since its founding in 1918, the League has completed the purchase of more than 181,000 acres of land. For more information, visit savetheredwoods.org.
###