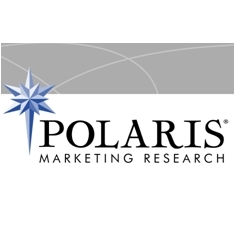 Kris's experience in marketing research coupled with his strong analytical skills and business experience make him a terrific project manager and a strong asset for Polaris and our clients
Atlanta, GA (PRWEB) June 21, 2009
Polaris Marketing Research Inc., (polarismr.com) announced today that Kristopher Bober has joined the full-service marketing research firm's project management staff.
As a project manager, Bober will manage several accounts and multiple projects from beginning to end, serving as the key client contact responsible for maintaining client relationships and delivering quality results on time, every time. Project managers also proactively recommend ways in which value can be added and improvements can be made to existing accounts and projects. Bober will work with his clients to collaboratively develop research plans, questionnaires, and project schedules, as well as analyses, reports and presentations that include implications, recommendations and answers to strategic questions.
A native of Detroit, Michigan, Kris earned a Bachelor of Science degree from Michigan State University, majoring in education and business administration and is a graduate of Howe Military Academy. He has extensive experience in marketing research, most recently with Ducker Worldwide, a strategy consulting firm based in Tryo, Michigan. As a senior market analyst for Ducker, Kris worked with clients in the automotive, CPG, industrial and manufacturing sectors.
"Kris's experience in marketing research coupled with his strong analytical skills and business experience make him a terrific project manager and a strong asset for Polaris and our clients," said senior vice president Debra Semans.
About the Marketing Research Company, Polaris Marketing Research:
Founded by Jan Carlson in 1989, Polaris Marketing Research offers marketing survey research including consumer and business customer satisfaction and loyalty measurement programs. The full-service firm provides state-of-the-art online interactive marketing research reporting, interviewing and data collection, quantitative and qualitative research expertise and personalized project management.
Atlanta-based Polaris Marketing Research is affiliated with the Council of American Survey Research Organizations, the American Marketing Association and the American Society for Quality.
For more information call Dianne Hill at 404-816-0353 or visit the marketing research firm online at PolarisMR.com.
# # #