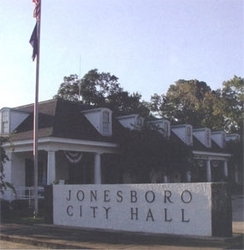 We are very excited about Jonesboro's move to embrace this new open government standard
Jonesboro, AR (Vocus) June 23, 2009
The Jonesboro City Council has publicly launched a new online open government research center. All public meeting information, such as agendas, supporting documents, votes, attendance and more are now available for public research and perusal.
The online research center is the public front-end to the software system that manages and tracks Jonesboro's council and committee meetings. The system, Legistar, produced by Chicago-based Daystar, was implemented one year ago and has already generated numerous savings for the city.
"We are very excited about Jonesboro's move to embrace this new open government standard," said Ron Cichon, Daystar's CEO. "Now Jonesboro citizens will easily find the meeting calendar, agendas, minutes, agenda items and the supporting documentation for the agenda items available for public access on the Web site."
With one click, the site even allows users to save search results, calendars and other legislative information into Microsoft Excel, Word and Adobe PDF formats for personal reporting use.
In addition to the open government benefits of fully searchable online legislative business, the Legistar system also centralizes and automates the clerical workflow involved in creating and maintaining legislative records such as meeting agendas, minutes, attendance and votes.
The system is also used by Milwaukee, WI, Long Beach, CA and the New York City among many others nationwide.
Daystar Computer Systems, Inc. has provided legislative and open government solutions to towns, cities, counties and other governmental bodies since 1983. As the most experienced software company in legislative workflow and records management, Daystar helps bring the newest and smartest practices available to municipalities across the country.
Jonesboro Web site: http://www.jonesboro.org
Online research center direct link: jonesboro.legistar.com
Legistar Web site: http://www.legistar.com
Contact:
Tobias Cichon
Daystar Computer Systems, Inc.
312-559-0900
###