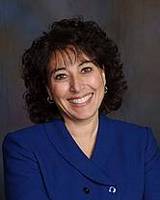 Still Setting the Pace in Social Media: The First Longitudinal Study of Usage by the Largest US Charities.
Palo Alto, CA (PRWEB) June 29, 2009
The nation's largest nonprofit organizations have outpaced corporations and academic institutions in their adoption of social media, for the second year in a row, according to a new research study, "Still Setting the Pace in Social Media: The First Longitudinal Study of Usage by the Largest US Charities." The study was conducted by Dr. Nora Ganim Barnes, Ph.D., Senior Fellow and Research Chair of the Society for New Communications Research and Chancellor Professor of Marketing at the University of Massachusetts Dartmouth and Eric Mattson, CEO of Financial Insite Inc., a Seattle-based research firm.
This landmark study compares organizational adoption of social media in 2007 and 2008 by the 200 largest charities in the United States as compiled annually by Forbes magazine. The study provides the first longitudinal look at social media adoption among the nonprofit sector, and demonstrates that social media has become an extremely important component of the communications strategy for US charities.
While Barnes' and Mattson's prior research has confirmed that the Fortune 500, the Inc. 500, US colleges and universities and charities have all increased their adoption of blogging between 2007 and 2008, charities are "out-blogging" them all for the second year in a row. Their latest research shows the Fortune 500 with the least amount of corporate blogs (16%), the Inc. 500 with 39%, colleges and universities blogging at 41%, and charities now reporting 57% with blogs.
Other key findings in this study include:

In 2007, 75 percent of the respondents reported using at least one form of social media. One year later, 89 percent of these organizations are using at least one form of social media. Usage increased for every tool studied.
Social networking and video blogging are now the most common tools used, with 79% of charities using each of them. Use of online video increased by 38 percent; social networking increased by 47 percent in the one-year period studied.
In addition, the charities reported that they have begun to use Twitter.
When asked if they felt their blogs were successful, approximately 90% of charities with blogs said yes. This finding is consistent with studies in business and academia that have consistently shown those using social media are satisfied and feel it provides positive results.
Sixty-six percent of respondents in 2007 and 75% in 2008 report they monitor the Internet for buzz, posts, conversations and news about their institution. This compares with 54 percent of colleges and universities and 60 percent of the Inc. 500.
More than 80 percent of those studied feel that social media is at least "somewhat important" to their future strategy; 45 percent responded that social media is very important to their fundraising strategy.
"These organizations are demonstrating an acute, and still growing, awareness of the importance of Web 2.0 strategies in meeting their objectives," said Barnes. "Many of the nation's top nonprofit organizations have found a new and exciting way to win the hearts - and maybe even the dollars - of potential donors. For volunteers and donors looking to have a conversation online about particular aspects of the charity's mission, this increased interaction can be significant. These nonprofits are clearly learning to use social media more effectively."
A full copy of the new research report can be downloaded here:
http://www.umassd.edu/cmr/studiesresearch/socialmediacharity.cfm
In addition, Dr. Barnes will publish a paper based on the findings in the upcoming issue of the Society for New Communications Research's Journal of New Communications Research and will present the findings via a web-based briefing and at the Society for New Communications Research's annual research symposium.
About the Center for Marketing Research at the University of Massachusetts Dartmouth
To facilitate the economic development of the region by providing an affordable, high-quality economic alternative to meeting business needs for research, training, and consulting in any and all aspects of Marketing. The Center for Marketing Research is associated with and maintains a close relationship with the Chambers of Commerce within southeastern Massachusetts. This unique relationship provides the Center with an effective business networking capability. For more information, visit http://www.umassd.edu/cmr/.
About the Society for New Communications Research (SNCR)
The Society for New Communications Research is a global nonprofit 501(c)(3) research and education foundation and think tank focused on the advanced study of the latest developments in new media and communications, and their effect on traditional media and business models, communications, culture and society. SNCR is dedicated to creating a bridge between the academic and theoretical pursuit of these topics and the pragmatic implementation of new media and communications tools and methodologies. The Society's Fellows include a leading group of futurists, scholars, business leaders, professional communicators, members of the media and technologists from around the globe - all collaborating together on research initiatives, educational offerings, and the establishment of standards and best practices. For more information, visit http://sncr.org.
###