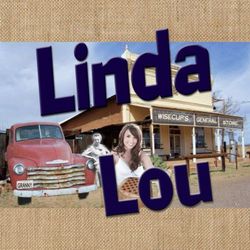 Sydney, Australia (PRWEB) June 29, 2009
KAW Creation, comprising of the song writing team of Allen, Kaufman and Wood, today announced the release of their third single, "Linda Lou".
Departing musically from their two previous releases, "Linda Lou" is a Southern rock song inspired by song writer Letha Allen's childhood in Saylerville, Kentucky. The use of natural instrumentation, (acoustic guitar, mandolin, harmonica) layered over a soulful, danceable, country back beat, and a solid electric rhythm section, provides both depth, and lightness to complement the solid performance of vocalist, and co-writer, Mark Kaufman.
Kaufman, who also provides most of the instrumentation, is accompanied by Allen's solid vocal performance, resulting in the delivery of a unique story line that inspires the listener to turn it up load and get out of their seat.
Best described as blues infused country rock with a Bo Diddley flavour, "Linda Lou" was produced in Sydney by Australian producer Geoff Wood, and mix/mastered by engineer Thomas Wind in Denmark. The international focus of this release crosses world boundaries of country and rock and will appeal to those fans who enjoy a unique blend of styles. "Linda Lou" creates a rousing and uplifting toe tapping country rock experience.
Broadcast quality downloads of "Linda Lou" are available to licensed commercial broadcasters, exclusively at Airplay Direct. Streaming and downloads of "Linda Lou" are available to the general public exclusively from KAW Creation at Independent Artists Company.
To hear 'Linda Lou" in full, please press the 'play' button next on graphic on the KAW Creation website, further down the page.
UPDATE - Now available at iTunes , Amazon and Limewire .
*** New single, "Brand New Plan", due for release November 16th***
###