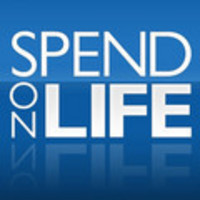 Dallas, TX (PRWEB) July 21, 2009
The definition of a "good credit score" has changed during these tough economic times.
SpendOnLife has partnered with MyCreditHealth to ease the hassle for consumers needing a free credit score from each of the three credit bureaus.
Experts say nothing less than a score of 760 will ensure getting the premium interest rates on credit lines and loans. Someone with a lesser credit score may still qualify for a loan, but likely won't get the best deal. Due to low interest rates being reserved only for those with the highest credit scores, consumers need to track their credit history and monitor their score before approaching lenders.
SpendOnLife's partnership with MyCreditHealth introduces consumers to an around-the-clock credit monitoring service that allows them to access their latest credit reports and credit scores from all three credit bureaus - TransUnion, Equifax, and Experian. 3-in-1 credit reporting offers the most comprehensive view of one's credit in an easy-to-read format and consumers can clearly spot errors or unauthorized activity on all of their reports in one central location.
Members of MyCreditHealth's service are also eligible for key features including assistance in resolving inaccuracies on their reports from personal dispute specialists.
An alert program that sends members a warning when unusual or negative changes post to their credit report, like a delinquency or address change, also proves to be a vital part of the monitoring process. These notifications assist in preventing identity theft, which could severely hinder progress toward improving one's credit score.
The score tracker gives members a useful visual of their credit score progress month after month. The tracker plots all three bureau scores on an easy-to-read chart for simple tracking. By providing a continuous birds-eye view of members' reports and scores, MyCreditHealth helps consumers see if they are headed in the right direction in reaching their credit goals.
SpendOnLife.com (http://www.spendonlife.com) is an online resource that offers the educational materials and tools needed to achieve healthy credit and prevent identity theft. SpendOnLife.com makes it easy to get your credit reports and scores, and offers credit monitoring services. Our goal is to help consumers understand their credit and the dangers of identity theft.
# # #