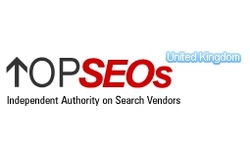 Plymouth, IN (PRWeb UK) July 6, 2009
The independent authority in search, uk.topseos.com, names the top pay per click firms for the month of July. These PPC agencies qualified as the best after topseos put hundreds of applicants through a process of evaluation and examination. After their evaluations uk.topseos.com has compiled a list of effective PPC firms that create results for their clients.
Pay per click is a marketing campaign that allows companies to advertise through blogs, search engines and other content driven sites bringing a specific demographic directly to your site. With pay per click the company only pays when a web user clicks and transferred to the client's website. This is especially attractive to companies operating within a certain budget and need to target a specific customer demographic. The companies on this prestigious list have shown a track record of successful pay per click campaigns.
Banking on this success, topseos hopes to give these companies the recognition they deserve. The 30 best pay per click companies for the month of July are:
1. Clicks2Customers
2. Just Search
3. Click Consult
4. Smart Traffic Ltd
5. 1UK.Com Ltd
6. Rank4U
7. SearchLatitude.com
8. MediCo
9. 1st Page Prophets
10. Distilled
11. Jump Higher
12. Shop Submit Ltd
13. Red Evolution
14. Total Web SEO Videos
15. SEO Positive
16. Rupiz Media
17. Micrositez LTD
18. Red Ant
19. Direct Submit
20. ePurple Media
21. AccuraCast Limited
22. WebFinder.com
23. 9web
24. Enclick Ltd
25. 1st Choice Promotions
26. Flip SEO
27. Status Media Ltd.
28. Hit Search
29. Optimal Internet Limited
30. Maximum Hit
Before the companies can be included on the list, each of them had to go through an assessment of the depth of their knowledge in pay per click, the rate of return they provide and their customer's over all satisfaction. To gain a proper view of these factors, uk.topseos.com asked tough questions to the clients of each firm that include "What would be 3 things you would change about your experience?", "Are the PPC campaign reports useful and easy to understand?", and "By what % have you increased your PPC budget and over what time?"
Pay-Per-Click Companies in UK that would like to be considered for the uk.topseos.com rankings can apply at: http://uk.topseos.com/rankings/search-engine-marketing-agencies/apply-for-ranking
To learn more about the top UK Pay-Per-Click Firms, visit them at:
http://uk.topseos.com/rankings-of-best-pay-per-click-management-companies
###