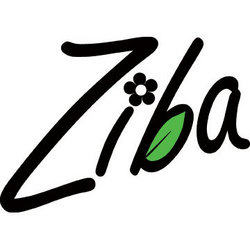 In our product lines under Ziba brand, we seek to engage our customers' senses through colors, flavors, and aroma
Merced, CA (PRWEB) July 1, 2009
Introducing Ziba brand from Zymex Industries, Incorporated. Initial product lines for Ziba include flavored pistachios, almonds, and sunflower seeds. The flavors and colors for Ziba products have been developed utilizing only natural ingredients. Zymex has positioned Ziba for health conscience consumers who seek quality in the products they buy. Ziba products are to sell at supermarkets, grocery and specialty stores, and higher end markets.
The Ziba Brand:
The Ziba brand name is in Freestyle Script, a typeface that captures the qualities of hand brush lettering. This typeface adds a humanistic feel to the logo. A flower glyph is used to dot the i, this is a common image and one that can be recognized and remembered. The negative space of the b is manipulated to house a small leaf, representing nature and the natural quality of the products.
Ziba is packaged in recyclable and reusable 48 ounce clear PET container with eye catching attractive labels. The colors are fresh and vivid to capture attention and categorize products by flavor. The mix of bright vivid colors and black silhouette imagery on each flavor captures situations that consumers might be engaged in and make a connection with. This also provides a high contrast in the packaging design.
"In our product lines under Ziba brand, we seek to engage our customers' senses through colors, flavors, and aroma," said Ahmad Foroutan, President of Zymex Industries Inc. "The general tendency is to associate natural products such as natural snacks with tastelessness and dullness of flavors and colors, but through research, we can develop products that are made from all natural ingredients, that are colorful and most importantly, that taste good," he further explains.
Product Flavors:
Ziba Salted & Roasted Pistachios (shelled, in-shell), Ziba Unsalted & Roasted Pistachios (shelled, in-shell), Ziba Lemon & Lime Pistachios (shelled, in-shell), Ziba Pomegranate Pistachios (shelled),
Ziba Sweet & Sour Pistachios (shelled).
Ziba Lemon & Lime Almonds (shelled), Ziba Lemon & Lime Sunflower Seeds (shelled).
Zymex Industries Inc. is a grower, processor, packer, importer, and exporter of nuts, herbs, and dry fruits. Entry into the retail market through Ziba brand marks just the beginning for Zymex; more products and brands are to follow.
Contact: Nellie Mullins/Media Relations at 209-722-2770
Zymex Industries, Inc. 168 Hawk Drive, Merced, CA 95341-8007
Office hours: Monday-Friday 8am to 5pm
zymex.com
zibaclassics.com
###