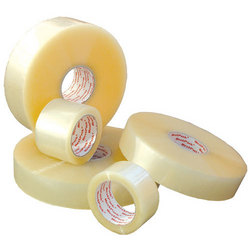 Rancho Cucamonga, CA (PRWEB) July 2, 2009
Establishments such as restaurants and those that belong in the wholesale industry are in constant need of reliable and durable packaging equipment. It is important that carton sealers utilized are sturdy and made of only the highest quality material.
Leading carton sealers specialist BestPack.com is the answer to all businesses' packaging equipment solutions. Providing only top quality carton sealers, case erectors, and carton sealing tapes, BestPack guarantees clients cost effective, reliable and highly automated carton sealers, conveyers, stretch hooders, and even palletizers. Carton sealers with over 90 models to choose from, clients have a variety of carton sealing equipment to pick. Case erectors built for maximum versatility are also available for purchase.
To aid businesses to save more this month of June, BestPack is offering free support to all clients who will purchase BestPack Tapes. The global manufacturer of carton sealers and case erectors is offering a free refurb program for all who have purchased BestPack tapeheads. With this program, establishments can save as much as $200 per tapehead - money which can be used for other cost-efficient products such as carton sealing tapes, case erectors, and acrylic tapes.
As the industry's leader in packaging equipment solutions such as carton sealing tapes, case erectors, and carton sealers, BestPack.com has provided the cosmetics, dry goods, food packaging, and medical packaging industries packaging system solutions that are only top-of-the-line. BestPack also provides installation and training to maximize productivity and cost-efficiency. Call 888.588.2378 ext 123 immediately, and ask for Pat Brennan or simply sign up with the newsletter to be updated of the latest promotions BestPack.com has to offer.
About BestPack.Com
Based in Rancho Cucamonga, CA, BestPack.Com is the industry's leader in packaging equipment machinery, carton sealers, carton erectors and carton sealing tapes. Also providing customized packaging solutions, BestPack.Com is the most reliable and dependable manufacturer of all product packaging systems. Press release produced by Cybertegic.com - an Internet marketing services agency that specializes in search engine optimized press release marketing (SEO marketing).
# # #