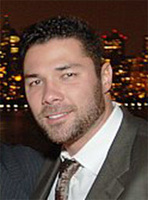 San Jose, CA (PRWEB) July 2, 2009
Search Engine Strategies (SES) San Jose will offer three days of introductory sessions covering basic information, answering questions and giving an overview of the most essential search engine optimization (SEO) and pay-per-click (PPC) advertising skills. The SES Conference will take place in San Jose, CA at the McEnery Convention Center on August 10-14.
Now in its 11th year, SES San Jose 2009 is organized and programmed by the SES Advisory Board and Search Engine Watch, the leading authority on search engine marketing. The event, which is the largest search engine marketing expo on the West Coast, will be packed with more than 70 sessions, multiple keynotes, and Orion panels, over 150 exhibitors, network events, parties and more.
During a recent interview, Matt McGowan, Vice President and Publisher for Incisive Media's Interactive Marketing Group remarked, "One of the things SES has always been known for is its accessibility and ability to attract new search engine marketers. This year's SES San Jose has done a better job than ever of providing clear, informative, and dare I say fun entry-level sessions that can be understood and enjoyed by even the least experienced search engine marketers."
Sessions specially focused on search fundamentals for first time attendees include:

Introduction to Search Engine Marketing provides a clear and concise overview of the concepts involved in search engine marketing.
Successful Site Architecture offers a fresh look at topics on how to successfully design a site for search engines, including JavaScript, robots.txt use, frames, secure area usage and much more.
Turn Brain Science into Bucks: Incorporating Persuasive Messaging into Your Content Strategy showcases current online content campaigns and explains the best content strategies to help persuade buyers, build trust, and get great search engine listings using Twitter, white papers, optimized web pages and more.
SEO Tools of the Trade: What's in YOUR Toolbox? describes the tools that will help accomplish tasks, including indexing, competitive analysis, site ranking, diagnosing and remedying problems and much more.
Search Advertising 101 describes the basic principles and applications of paid placement.
Keywords & Content: Search Marketing Foundations presents an overview of the important keywords customers are searching for and how to target the right terms in paid and organic search marketing.
Discover the Power of Linking: Link Building Basics focuses on the role of link analysis in search engine site rankings and how to increase site traffic by building quality links.
The Findability Formula: The Easy, Non-Technical Approach to SEM features search engine guru Heather Lutze taking a fresh look at how search engines find content and what steps to take to ensure a successful online marketing campaign.
Extreme Makeover is a series of four sessions held throughout day three of the conference. Volunteers are taken from the audience, their websites are examined and feedback is provided. Sessions include:
-- Extreme Makeover: Live Site Clinic provides general feedback about improving websites and gaining more traffic from search engines.
-- Extreme Makeover: Live Twitter & Blogging Clinic provides general feedback about how to improve your website's use of Twitter and blogging.
-- Extreme Makeover: Live Landing Page Clinic provides feedback on how to improve landing pages.
-- Extreme Makeover Live! Why Am I Not Making Enough Sales? covers the most common reasons many sites have low conversion rates and gives tips on how to turn more site visitors into paying customers.
For more information about the largest search engine marketing conference and expo on the West Coast, go to the SES San Jose 2009 website. Register through July 24 to save up to $200 with the early bird rate.
About Search Engine Strategies (SES)
Incisive Media's Search Engine Strategies is a leading global conference and training series focused on search engine optimization and search engine marketing. Other Incisive resources for interactive marketers include the ClickZ network for digital marketing news, information, commentary, advice, opinion and research and Search Engine Watch which provides news and information about search, analysis of the search engine industry and tools for improving search marketing effectiveness.
Incisive Media is a leading global provider of specialized business news and information, in print, in person and online. The company's principal markets include financial services, legal services, commercial real estate, marketing services and risk management. Incisive Media's market-leading brands include Accountancy Age, Computing, Investment Week, Legal Week, LegalTech, Post, Real Estate Forum, Risk, Search Engine Strategies and The American Lawyer. For more information, visit http://www.incisivemedia.com.
###