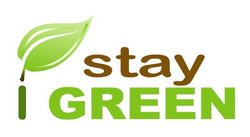 Today alone 20 new properties were awarded the Green Eco-Leaf Rating.
Phoenix, Arizona (Vocus) July 1, 2009
On Friday - June 26th Dover Downs Hotel and Casino located in Dover, Delaware became the 700th lodging property to complete iStayGreen.org's online self-audit earning a 4 Green Eco-Leaf Rating. The eco-rating allows the public to know the specific environmental initiatives in place at a property, which enables the environmentally conscious traveler to make informed lodging decisions.
Properties complete the comprehensive online self-audit and earn a Green Eco-Leaf Rating ranging from one to five Eco-Leafs with 5 Green Eco-Leafs being the highest level attainable. Ratings are based on environmental initiatives in-place at the property. Only 14 properties have earned the coveted 5 Green Eco-Leaf Rating thus far; eight in the United States and one in each of Costa Rica, Guatemala, Canada, and Ecuador.
Over half of the properties completing the self-audit fairly evenly divide between 2 and 3 Eco-Leafs on the Green rating scale. The Green Eco-Leaf Ratings breakdown as follows: 8% 4 Eco-Leafs, 30% 3 Eco-Leafs, 36% 2 Eco-Leafs, and 24% 1 Eco-Leaf. While the highest percentage of "Green" lodging is located in the United States, over one fifth of the iStayGreen.org audited properties are located outside the U.S.
Richard Varner, founder of iStayGreen.org states: " iStayGreen.org helps several thousand unique visitors daily find and book environmentally friendly hotels and is continuing to experience dramatic growth." He went on to say "Today alone 20 new properties were awarded the Green Eco-Leaf Rating." At our current rate of growth it is anticipated that before the end of summer over 1,000 properties ranging from Bed & Breakfasts to Luxury Spa Resorts will have received their Green Eco-Leaf Rating.
The lodging industry recognizes the need to create a sustainable future for travel. Properties completing the self-audit and earning the Green Eco-Leaf Rating range from high rise metropolitan hotels to eco lodges, and from luxury resorts to family run bed and breakfasts. Some properties that have recently completed the online self-audit program include:
Hyatt Regency Suites Palm Springs - Palm Springs - CA
Hilton Garden Inn Avondale - Avondale - AZ
Days Inn Dawson Creek - Dawson Creek - BC
Comfort Inn Maingate - Anaheim - CA
Orchard Hotel - San Francisco - CA
Sheraton Fisherman's Wharf Hotel - San Francisco - CA
Comfort Inn Zoo Sea World Area - San Diego - CA
Four Seasons Biltmore - Santa Barbara - CA
Comfort Suites Rochester - Rochester - NY
Spruce Point Inn Resort and Spa - Boothbay Harbor - ME
Hotel Solamar - San Diego - CA
Black Lantern Bed & Breakfast - Topsham - ME
Best Western Monticello - Monticello - NY
Auberge Du Soleil - Rutherford - CA
Radisson Hotel Manchester - Manchester - NH
The Wentworth Resort - Jackson - NH
Renaissance Boston Waterfront Hotel - Boston - MA
Twilite Motel - Ellsworth - ME
Hotel Oceana Santa Barbara - Santa Barbara - CA
Banff Aspen Lodge - Banff - Canada
The Westin Key West Resort and Marina - Key West - FL
Sandals Grande St. Lucian - Gros-Islet - Saint Lucia
Lodging properties are gaining significant marketing advantage by promoting their Green initiatives, especially when those initiatives have 3rd Party endorsement, such as the Green Eco-Leaf Rating. iStayGreen.org encourages all lodging properties to take advantage of this marketing opportunity and complete the environmental self-audit to earn the Green Eco-Leaf Rating. Presently the self-audit is being provided at no cost. Upon completion, the property is awarded a badge that is displayed on their website creating "Green" Trust with the eco-concerned traveler.
To find out how a property can earn the Green Eco-Leaf Rating, contact Richard Varner at 602-864-5553 or rvarner (at) istaygreen (dot) org.
About iStayGreen.org:
With iStayGreen's rapidly growing searchable directory of 100,000 lodging properties and over 3,600 Green Listed, it's easy for anyone to quickly locate and compare "Green" lodging worldwide. To earn a Green Eco-Leaf Rating, hotels must complete a thorough self-audit, and then are rated based on their eco-initiatives. The site also provides an effective way for hotel owners and operators to promote all of the good "Green" things they are doing. Visitors to the site can create their own profiles, add friends, recommend properties, upload photos, form groups, create and respond to forum threads, make reservations, and add comments and reviews to hotel profiles.
Contact:
Richard Varner
602-864-5553
###