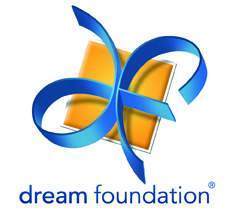 Los Angeles, CA (Vocus) July 1, 2009
Looking like a star has just become a lot easier. Kim Kardashian's fabulous eye for style can now help you look your diva best as well. Starting on Tuesday, June 30th at 7 p.m. PST, fans worldwide will have the opportunity to bid on both new and gently used designer fashions, plucked straight out of Ms. Kardashian's own closet by Kim herself.
"I love to be able to pass along some of my favorite pieces to someone else who will get to enjoy them as much as I have. I even have many items I never had a chance to wear yet. A few times a year, I bring my outfits, shoes, and accessories to Auction Cause who puts them on eBay for me," Ms. Kardashian said.
Kim is not just cleaning out her closets, she is sharing the proceeds with The Dream Foundation, the first national wish granting organization for adults suffering from life-limiting illness. The mission of the Dream Foundation is to enhance the quality of life for individuals, and their families, at the end of life's journey. Dream Foundation helps adults find peace and closure with the realization of a final wish. Since its inception in 1994, Dream Foundation has fulfilled over 8,000 wishes, and has recently been named a Four Star charity by Charity Navigator. For more about Dream Foundation, please visit http://www.dreamfoundation.org. To date, Kim's eBay auctions have raised over $25,000 in donations for Dream Foundation.
Just some of the hundreds of fabulous items include: amazing shoes from designers such as Christan Louboutin, Jimmy Choo, Gucci, Chanel, Dolce & Gabbana, and Manolo Blahnik, plus dresses from Herve Leger, Mandalay, Vera Wang, La Perla, and Philip Lim, to name just a few. There are even stunning handbags from Louis Vuitton, Prada, Chanel, Guci, and Jimmy Choo.
Kim is even selling her dance shoes she wore on Dancing with the Stars, plus other fashion worn on the red carpet or other high profile events. If something looks familiar, it probably is!
Other items will include pieces from Kim's mom Kris, her boyfriend Reggie Bush, as well as sister Khloe.
"We are delighted so many of Kim's fans love to bid on her items. She is consistently our top selling celebrity with charity auctions. Her fashion sense influences many, and we are thrilled to once again partner with her on some of the top designer auctions found on eBay," commented Eric Gazin, President of Auction Cause.
True to eBay auction style, Kim is starting the auctions at 99 cents with no reserve price so every fan and fashionista can join in on the fun.
The auction can be found at http://www.ebay.com/kimscloset and will have numerous new items in the store in the weeks ahead.
To learn more about Kim, please visit her blog at http://www.kimkardashian.com or follow her on Twitter at http://www.twitter.com/kimkardashian.
To watch Dream Foundation's 30 second PSA, "The Garden," visit: http://www.dreamfoundation.org/videos/watch/6/the-garden.html
About Auction Cause:
Auction Cause is the leader in cause marketing campaigns, branding, and fundraising utilizing the eBay platform, generating more than 1 billion media impressions and counting. By integrating our clients' campaigns with social media outreach using Twitter, Facebook, blogs, viral videos, and more, Auction Cause is able to tap an even wider audience. The results are brand loyalty, nonprofit enthusiasm, and celebrity buzz - all while raising serious money for causes. For more information, please visit http://www.auctioncause.com or follow their auctions on Twitter at http://www.twitter.com/auctioncause .
For media inquiries
Gwen Paja
Media Communications
Auction Cause
Gwen (at) auctioncause (dot) com
Tel: 1-323-655-0554
###