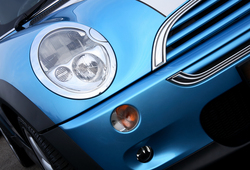 Cardiff (PRWEB) July 6, 2009
Research released today from Confused.com has found more than 11 million British drivers, have had sex in their cars. Figures from the car insurance price comparison website puts a completely new meaning on the phrase 'va va voom' thanks to Britain's bonking mad car owners.
Performing the act of love isn't the only activity (other than driving) taking place on British roads. Almost three quarters of drivers are guilty of dining out (when in the car) and nearly 50% of all respondents admitted to catching a few zzz's. Hopefully such activities are always done when cars have been pulled safely over.
Randy regions have been identified, with residents in the south west claiming the title of Most Rampant. An incredible 47% of the region's randy drivers admitted to having sex on wheels. At the other end of the spectrum, 33% of welsh respondents admitted to having rowed or broken up with partners in their love machines.
Will Thomas, head of car insurance quotes at Confused.com said: "Our survey provides a rather detailed picture of what some of us Brits are getting up to in our cars. Getting changed through to having sex, are behind-the-wheel activities that could surprise many. However, there is a serious note to these findings which is the distraction element some drivers are exposing themselves to when multi tasking. It's absolutely critical drivers focus their full attention on driving and the road around them. If a motorist is involved in an accident, whilst being distracted, they can face criminal charges, points and even prison."
It may not be surprising that 47% of Britain's male Lotharios have admitted to engaging in a sexy activity which was higher than their female counterpart. Fighting seems to be the females favourite past time, with one in three admitting to getting defensive, or even dumped while in transit!
For further information please contact:
Press office, Confused.com: 02920 434 398
NOTES TO EDITORS
All research finding quoted in this release are based on a survey conducted by Tick Box amongst 2,000 respondents in May 2009
About Confused.com:
Confused.com is one of the UK's biggest and most popular price comparison services. Launched in 2002, it generates over one million quotes per month. It has expanded its range of comparison products over the last couple of years to include home insurance, travel insurance, pet insurance, van insurance, motorbike insurance, breakdown cover and energy, as well as financial services products including credit cards, loans, mortgages and life insurance.
Confused.com has a panel of 83 motor insurance providers and could save customers over £205* on their annual car insurance policy.
Confused.com is not a supplier, insurance company or broker. It provides a free, objective and unbiased comparison service. By using cutting-edge technology, it has developed a series of intelligent web-based solutions that evaluate a number of risk factors to help customers with their decision-making, subsequently finding them great deals on a wide-range of insurance products, financial services, utilities and more. Confused.com's service is based on the most up-to-date information provided by UK suppliers and industry regulators.
Confused.com is owned by the Admiral Group plc. Admiral listed on the London Stock Exchange in September 2004. Confused.com is regulated by the FSA.

12% of customers who received a motor insurance quote in the first quarter of 2009 and provided a best alternative price saved over £205.80.
###