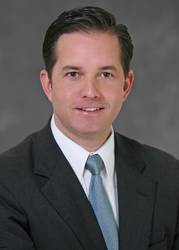 We are grateful that the state of Georgia has expanded our relationship and entrusted these additional inmates into our care
Nashville, TN (Vocus) July 2, 2009
Corrections Corporation of America (CCA) will bring more than 300 new jobs to the state of Georgia with newly awarded expansions at two of its existing facilities and the upcoming opening of its North Georgia Detention Center, located in Gainesville.
The company has been awarded an amendment to its existing contract with the Georgia Department of Corrections to expand its Coffee Correctional Facility in Nicholls, Ga., and Wheeler Correctional Facility in Alamo, Ga., by 1,500 beds. CCA will expand its 1,524-bed Coffee facility by 788 beds and its 1,524-bed Wheeler facility by 712 beds by the third quarter 2010. The $65 million expansions will also add an estimated 150 new positions, or 75 new jobs at each correctional facility.
"We are grateful that the state of Georgia has expanded our relationship and entrusted these additional inmates into our care," stated John Ferguson, CCA chief executive officer. "These additional beds will provide the state of Georgia additional bed capacity to address their inmate population needs."
"I think this award solidifies the work that we've done and the relations we have with the Georgia Department of Corrections," said Ralph Kemp, warden of Wheeler Correctional Facility. "We have established and maintained a good relationship with all involved, from contract monitor up to the commissioner."
When the expansions are completed, CCA's work force in Georgia will increase to more than 1,500. The company currently employs more than 1,200 residents at its McRae Correctional Facility, operated on behalf of the Bureau of Prisons, and Stewart Detention Facility, operated on behalf of U.S. Immigration and Customs Enforcement (ICE), as well as its Coffee and Wheeler facilities. When CCA's North Georgia Detention Center begins receiving up to 500 detainees on behalf of ICE in mid-July, it will employ another 160 correctional professionals.
"CCA has enjoyed a partnership with the state of Georgia for more than 10 years," said Tony Grande, CCA chief development officer. "We look forward to providing a continued high level of quality and service to the Georgia Department of Corrections. Especially in these times, we are just as proud to expand the number of recession-resistant opportunities we can extend to qualified professionals."
"People in this community already understand what a CCA prison brings," said Barry Goodrich, warden at Coffee Correctional Facility. "The new career opportunities will strengthen the economic infusion local residents have grown to value from CCA."
To learn more about career opportunities at CCA, visit http://www.ccajob.com.
About CCA
CCA is the nation's largest owner and operator of privatized correctional and detention facilities and one of the largest prison operators in the United States, behind only the federal government and three states. CCA currently operates 64 facilities, including 44 company-owned facilities, with a total design capacity of approximately 85,000 beds in 19 states and the District of Columbia. CCA specializes in owning, operating and managing prisons and other correctional facilities and providing inmate residential and prisoner transportation services for governmental agencies. CCA facilities offer a variety of rehabilitation and educational programs intended to reduce recidivism and to prepare inmates for successful re-entry into society upon their release. To learn more about CCA, visit http://www.correctionscorp.com and online news site http://www.insidecca.com.
# # #