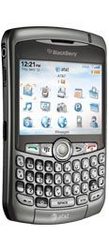 Customers will find the best deals on the internet at Low Cost Cells
Iowa City, IA (PRWEB) July 2, 2009
A recent survey commissioned by Best Buy Mobile indicated that a large portion of adults in America plan to buy a smartphone in the next 12 months, despite confusion about the technology, shopping experience and price. Iowa City, Iowa based Low Cost Cells strives to make the buying process simple and uncomplicated for consumers.
"Customers will find the best deals on the internet at Low Cost Cells," said President Nate Schmidt. "We work with our carriers to offer the most reasonable prices and make the buying process easy to understand."
According to the results of the Best Buy Mobile survey, of the adults who did not already own a smartphone, 47% said they are too confused by the vast assortment of models and features.
One way in which Low Cost Cells is reducing the stress of purchasing a new smartphone and plan is through the easy to use Question and Answer feature. Customers who may have questions about their account choice, phone selection or which cell phone plan is right for them can ask questions online at any time or search the recently asked questions for answers.
"We know how confusing it is to find what is right for you when there are so many products available," said Schmidt. "We offer the best prices on cell phones and plans, and provide our customers with the most accurate information so that they can make the right decision for them."
Low Cost Cells also offers customers the ability to compare prices and availability from all major U.S. carriers, including T-Mobile, Verizon, AT&T, Nextel, and Sprint.
Low Cost Cells is an online distributor of cell phones for major cell phone carriers across the United States. The company's goal is to provide the best value and service in the cell phone industry.
For further information contact:
Jeff McEachron, Internet Marketing Group
###