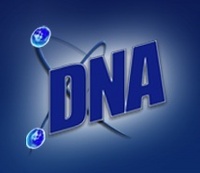 10 Day FREE DNA Marketing Classes. This
Nashville, TN (PRWEB) July 6, 2009
The DNA of Internet Marketing is unveiling a must see DNA of Internet Marketing "10 Day FREE DNA Marketing Classes. This "DNA FREE Internet Marketing Course" tells all when it comes to marketing your business, product or service online.
"Finally, someone has exposed the dirty little secrets of the online/internet marketing world that have been so prevalent in the industry and gives you the step by step formula to launch your business online for FREE." For years we have seen businesses come and go but only a handful really tells it like it is. The DNA of Internet Marketing puts you in the drivers seat and gives you the control needed to launch your business the right way on the internet. This 10 day course puts your finger on the pulse of what is going on in the internet marketing industry.
The DNA of Internet Marketing was created by one of the Industry's Top Leaders and is designed to walk you through, step by step, what you should be doing when learning to drive traffic to your business, product, or service. We have the blue prints that we have used over the past several years to me ultra successful in driving traffic to our sites and now you can copy what we have done.
DNAmarketingbootcamp's online marketing takes the average person that is looking to promote their business online, and walks them all the way through the process. This systematic approach is vital when determining which marketing method is right for you. Some of the information that you will see in the FREE course is How to Establish Your Target Market, How To Best Utilize Pay Per Click, How To Take Video Marketing, Article Marketing, and Press Release Marketing to a whole different level, and much more.
TheDNAofInternetMarketing.com has assisted thousands of people in online and offline Businesses arena in starting their business the right way and now they have just made their "DNA of Internet Marketing" Course available to everyone FREE. You might ask why they are doing this. They have seen hundreds of people make critical mistakes when attempting to market their business, product, or service online and they are here to make sure that everyone has what they need to be successful.
This online marketing course levels the playing field and puts the person in charge that is looking for the business, not the business. This alone reduces the risk of the average person out there wasting thousands on marketing classes that simple don't work.
Contact Information:
Lehman Hailey
4117 Hillsboro Pike, Ste 103-181 Nashville, TN 37215
615-383-8542
http://www.dnamarketingbootcamp.com
# # #