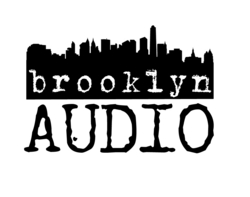 Because I am located in the East Coast I can sell better quality goods for cheaper prices than all of my competition
Brooklyn, NY (PRWEB) July 13, 2009
Brooklyn Audio, available at http://www.Brooklynaudio.com, is a new line of high quality, low-cost mobile electronics, consisting of amplifiers, LCD monitors, and subwoofers.
Manndia Distributors has discovered a way to provide East Coast audio dealers with these products at a substantially lower price than their competition, which allows the dealers to pass on the savings to their customers, and also to improve their profit margins.
The vast majority of mobile electronics wholesale vendors are from the West Coast, and when they sell to the East Coast, the shipping costs force them to mark up prices, explains Victor Elmann, owner of Manddia Distributors.
"Because I am located in the East Coast I can sell better quality goods for cheaper prices than all of my competition," according to Elmann.
The audiophile enthusiasts at Manndia Distributors have created an earth-shattering bass amplifier, window-shattering subwoofer, and crystal clear flip-down LCD TV.
The Brooklyn Audio amplifiers will have a manufacturers suggested retail price of $100 to $200.
"They're designed in Brooklyn, NY with special detail put in place for the look and feel of Brooklyn," according to Elmann. "These amps will blow spectators away. Brooklyn Audio dealers will love this brand not only because of the quality and great price point, but for the Brooklyn NY feeling that was missing from all the West Coast amplifiers. Finally, Brooklyn can represent the United States in a industry dominated by West Coast players."
Those seeking more information can visit http://www.brooklynaudio.com.
###