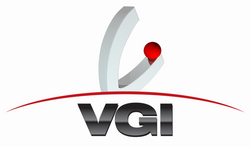 There are numerous systems / devices on the market that are inserted from an anterior, posterior or lateral surgical approach
Winston Salem, NC (PRWEB) July 7, 2009
Winston-Salem, NC (PRWEB) July 7, 2009: VG Innovations, Inc (VGI), announced today that its revolutionary VerteLoc™ Minimally Invasive Spine Stabilization system has now been implanted in more than 500 patients across the United States during its first year on the market.
VerteLoc™ is designed to address back pain, created by minor spinal instabilities, by effectively stabilizing the spinal facets, which are multi-directional joints of the spinal column.
"The VerteLoc™ system has now been utilized in more than 500 surgical cases," stated VGI's President and CEO, Dan Grayson. "It is making a significant difference in the way back pain is being addressed, allowing for earlier intervention to avoid more invasive surgical procedures. Surgeon acceptance of the VerteLoc™ system continues to experience a phenomenal rate of growth, especially through the conversion of competitive business. Through the end of Q2 2009, we have exceeded revenue projections by 156%."
VGI will enter into a new arena later in 2009, pursuing its first FDA 510K on another device, VerteLX™, for the treatment of various spinal diseases that require fusion of the lumbar spine.
"There are numerous systems / devices on the market that are inserted from an anterior, posterior or lateral surgical approach," Grayson elaborated. "Many current systems, that are classified as 'minimally invasive' still offer instrumentation that is bulky and sometimes difficult to use inter-operatively. VGI will introduce a system that utilizes just a few small instruments for the lateral surgical approach and insertion of a unique biomechanically superior implant."
The VerteLX™ implant is like nothing ever seen previously in the spine market. VGI will demonstrate the VerteLX™ system at the North American Spine Society meeting in November with a limited product launch planned for Q2 2010. "VGI is entertaining the idea of a potential investor or partner to expand distribution to a broader market," Grayson continued. "We believe surgeon demand for the VerteLX™ product will be so great that we may require additional resources to allow for rapid expansion."
Company Profile
VG Innovations, Inc, (VGI) is a privately held company and was formed in late 2007. The company is in the business of developing and commercializing proprietary, implantable devices with a specific focus on minimally invasive surgical products that could provide better surgical solutions over present technology. The products are designed to treat specific spinal disease indications that affect millions of people. More information on the company and its products can be found at: http://www.verteloc.com
###