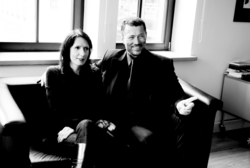 Travel is one of the few things worth investing in
(PRWEB) July 6, 2009
Celebrating its second anniversary Anothertravelguide.com - a useful and entertaining online magazine for independent travellers - has launched an updated and improved English and Russian-language versions. It features more than 230 unusual and exciting itineraries, and this number is continually growing.
From whale watching in Greenland to surfing in Madagascar, from wine-tasting in Médoc to sightseeing in the mysterious city of Samarkand, from viewing the aurora borealis in Tromsø to heliboarding in Kamchatka, from experiencing the soul of Vietnamese culture in Hanoi to wandering through the fairy-tale landscapes of New Zealand, these are but a few of the itineraries that they recommend.
For readers from the West, Anothertravelguide.com serves as an indispensable guide to the East, with practical and helpful information for those who plan to travel to such relatively unknown destinations as Georgia, Ukraine, Uzbekistan, Kyrgyzstan and many others. For those from the East, Anothertravelguide.com is a most valuable gateway to the West.
Every last bit of information has been personally investigated by the authors. Needless to say, none of the hotels, restaurants or other attractions that we review can get into our guide by paying - unusual excellence is the key.
Each of the contributors to Anothertravelguide.com are specialists in their field - from professional mountain climbers and seasoned trekkers to world class gourmet chefs and entertainment critics. Besides writing about the areas in which they excel, they also offer the inside scoop on unknown quarters of the world's great cities and explain why less-known towns may be worth a separate visit.
One of the most popular features of the portal is its culture agenda. Art, music, and theatre critics, all of them experts in their fields, work to distil the essence of the world's most thrilling cultural events in time for you to attend them. This section is updated weekly with the freshest information.
Anothertravelguide.com was created and developed by Una Meistere, the leading lifestyle and fashion journalist in Latvia, and Andrejs Žagars, the director of Latvia's National Opera. Una and Andrejs (who co-produces memorable operas with other great, European opera houses) have spent a total of 20 years travelling around the world. The portal was launched when the two began putting together some of their handwritten notes about their most memorable trips and took off quickly from there.
"Travel is one of the few things worth investing in," Una Meistere says. "No matter what the circumstances, it is always a unique and individual experience. Travel is a source of inspiration. It provokes and stimulates the senses. We created this portal to inspire other avid travellers like us!"
Anothertravelguide.com recently celebrated its second anniversary on the Web by launching new, easier-to-use, English and Russian-language versions that are even richer in information than before.
###