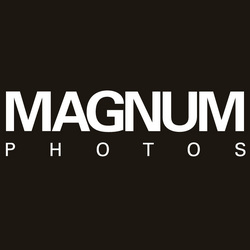 Magnum is a community of thought, a shared human quality, a curiosity about what is going on in the world, a respect for what is going on and a desire to transcribe it visually.
Santa Fe, NM (PRWEB) July 6, 2009
VERVE Gallery of Photography is pleased to present Magnum, our summer exhibition. Magnum features a collection of renowned images produced by photographers from the illustrious cooperative Magnum Photos. Magnum Photos is a member-owned cooperative known for photographs that chronicle the world, its peoples, events and personalities.
Magnum Photos was formed by a small group of photographers including Robert Capa, Henri Cartier-Bresson, George Rodger and David "Chim" Seymour at the end of World War II. Each founding photographer had been scarred by the war, and they shared a collective desire to see and photograph the post-war world, as well as to document the changes that resulted from World War II. Magnum Photos reflected the founders' fierce independence in both personal and professional realms. This idiosyncratic mix of reporter and artist continues to define Magnum Photos as its members report what they observe of the world in a manner that reflects both a powerful individual vision and superb creative achievement.
The Magnum Exhibition is on view at VERVE Gallery from June 26th through August 22nd, 2009. The Opening Reception is from 5:00pm to 7:00pm on Friday evening, July 10th, at VERVE Gallery.
Constantine Manos will give a Slide Show about his work on Thursday, July 9th from 1:00 - 2:30pm. Mr. Manos will also give a Gallery Talk about the Magnum Photos Agency on Friday, July 10th from 3:00-4:30, followed by a Book Signing for his "Greek Portfolio" publication, all held at VERVE Gallery.
Susan Meiselas will give a Lecture on Saturday, July 11th starting at 2pm followed by a Booksigning. Paul Fusco will also give a Lecture on Friday, July 17th starting at 2pm followed by a Booksigning. Both events are held at the New Mexico History Museum Auditorium, 113 Lincoln Avenue in Santa Fe, and are co-sponsored by VERVE Gallery, The Photo Archives/Palace of the Governor's and Photo-Eye Books. Admission is free. Seating is on a first come first serve basis. Limited seating available.
The Magnum exhibition features the following photographers:
Henri Cartier-Bresson
Robert Capa
Bruce Davidson
Thomas Dworzak
Elliott Erwitt
Paul Fusco
Constantine Manos
Susan Meiselas
Steve McCurry
Eli Reed
Alex Webb
"Magnum is a community of thought, a shared human quality, a curiosity about what is going on in the world, a respect for what is going on and a desire to transcribe it visually." -- Henri Cartier-Bresson
###