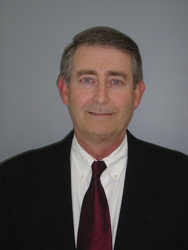 Jim brings an incredible amount of restaurant supply chain management knowledge and experience to our team and will be a tremendous resource to our clients
Laguna Niguel, CA (Vocus) July 10, 2009
Industry experts Synergy Restaurant Consultants are pleased to announce that Jim Campbell, Restaurant Supply Chain Management Veteran and Procurement Guru will join the Synergy Restaurant Consulting Team. "Jim brings an incredible amount of restaurant supply chain management knowledge and experience to our team and will be a tremendous resource to our clients," says Dean Small, Managing Partner of Synergy Restaurant Consultants. Jim's primary role in the Synergy organization will be to focus on mid-scale restaurants that do not have the luxury to afford someone with his vast supply chain management experience.
"We believe with Jim's Restaurant Supply Chain Management experience and our overall ability as efficiency experts to reduce food and labor costs we now play an integral role in any organizations plans to improve their financial performance, turnaround or expansion," continued Mr. Small.
Jim has 30 years of Restaurant Supply Chain Management experience with a dozen different restaurant concepts from fast food to fine dining. His career in Restaurant Supply Chain Management began with Far West Services as a Director of Purchasing for Ruben's, Coco's, and the Ruben E. Lee where he built an effective Restaurant Supply Chain Management Department and began to develop his expertise in commodity analysis and contract negotiations.
At Restaurant Enterprise Group he was a Vice President of Purchasing for concepts including El Torito, Gladstone's for Fish, RJ's Ribs, Baxter's, Charlie Brown's, Houlihan's, Del Taco, and Jojo's. With sales at Restaurant Enterprise Group in excess of $1 billion Jim was responsible for a Restaurant Supply Chain that spent in excess of $300 million annually. He served as Vice President of Purchasing and Distribution for American Restaurant Group concepts Black Angus Steakhouse, Spoons, Velvet Turtle, Grandy's, and National Sports Grill.
"Jim will be a great asset to our team and clients as he has extraordinary experience at negotiating long term protein and commodity contracts and has over 30 years of experience developing regional and national distribution programs," says Managing Partner, Dean Small.
Synergy provides a portfolio of turnkey restaurant solutions designed to help operators improve their financial performance. Our solid hands-on experience in hundreds of restaurants across the United States, Canada, South America and Saudi Arabia has made us a trusted authority on restaurant operating efficiencies and restaurant supply chain management.
###