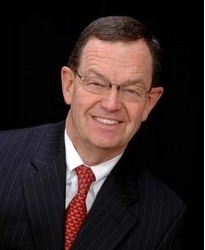 Perception Esthetics: Factors that Affect Smile Design
Wellesley, Mass. (PRWEB) July 8, 2009
A new website and YouTube video developed by Paul Chalifoux, DDS of Wellesley, Massachusetts, introduces the concept "Perception Aesthetics and Smile Design" to the public. The concept was introduced to dentists in an article "Perception Esthetics: Factors that Affect Smile Design" published in the Journal of Esthetic Dentistry in 1996.
Many years ago Dr. Chalifoux invented a term called "Perception Aesthetics" which […] highlights the importance of perception in creating smiles. It is a philosophy which expresses an understanding that various smiles designs are used to produce natural smiles. A dentist's perception of a patient results in a final smile design to fit that person.
Chalifoux P R. Practice made Perfect. Perception Esthetic Factors That Affect Smile Design. J Esthet Dent 1996;8(4):189. Perception Aesthetics fits smiles to people, allowing for the utilization of true-to-life defects to create realistic results based on contingent factors. The "Hollywood Smile" is not ideal, and cannot be accomplished for everyone, so natural smiles are created based on financial, psychological, and physical limitations.
Financial limitations - determine which materials and techniques are used, how many procedures, and over what period of time.
Psychological limitations - define the amount of treatment a patient is willing to accomplish, their aesthetic goals, and their level of aesthetic perception.
Physical limitations - determine what can be accomplished with what is present; for example, it is impossible to make a narrow arch look wide with bonding.
Over thirty smile defects are utilized to make natural smiles, all of which fit into three categories: tooth position, color, and shape. Beautiful smiles in the video are created using procedures such as bonding, veneers, porcelain veneers, crowns, bridges, implants, and full dentures.
To view examples of these procedures, putting Perception Aesthetics into practice to create dazzling smiles for persons of all ages, watch the newly compiled video hosted on YouTube: http://www.youtube.com/watch?v=hPLEEtfiNDw
Or, to read Paul Chalifoux's introductory article on Perception Aesthetics please visit: http://www.perceptionaesthetics.com/
###