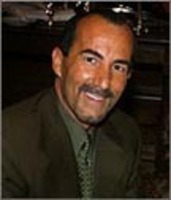 Trusted Traditions now has available almost the full spectrum of Friedberg numbers to offer our collector-clients
Lauderdale by the Sea, FL (PRWEB) July 8, 2009
After extensive negotiations with a US citizen now living in Thailand, long time Currency dealer, John Margoudakis , who for business simplicity goes by the name John Markis; has recently announced the acquisition of one of the most prestigious collections of U.S. Historic Banknotes. The collector selling the notes, who has requested to remain anonymous, had been building this collection for 10-15-years.
After usurping several large auction house bids for the same collection, John Markis and Trusted Traditions.com bid won the day. The selling collector simply said, "John took the time to come and visit me, gave me a fair and honest assessment, and then wrote the check. The auction houses, while large and prestigious, only offered to buy me dinner if I flew half-way across the world with the collection to visit them".
Some of these unique banknotes include an FR 263, 1886 $5 Morgan Silver Dollar Back; the famous FR 123 "Poker Chip" in a 66 PPQ grade; a 1901 Ten Dollar Silver Certificate, the "Bison" again graded by PCGS as a 67 PPQ; the 1899 $5 Chief PCGS 67 PPQ; and a 1875 Lazy Deuce From Lacrosse Wisconsin, the celebrated "Lazy Two" with an extremely rare grade of 65 PPQ. Many other rare and unusual high quality banknotes were also present in the collection.
"With this collection", states Mr. John Markis, "Trusted Traditions now has available almost the full spectrum of Friedberg numbers to offer our collector-clients". Mr. J Markis continued, "And with the addition of the Fractionals, Obsoletes, and Colonials, Trusted Traditions now has for sale the largest array, of banknotes available anywhere in the world. This has made Trusted Traditions the first, and last stop, for the banknote collector looking for those final elusive notes to complete their collections".
Trusted Traditions has been supplying the collector community with its banknote requirements for over 15 years. Previously John Maragoudakis was active in Sports Memorabilia and Coin Collecting before finding his preferred niche in Banknote sales. Trusted Traditions.com was founded to give the sophisticated collector a one-stop shop where they could buy and sell banknotes with full confidence, and the comfort of dealing with a well-informed, client oriented friendly staff.
Trusted Traditions is located in Lauderdale by the Sea, Florida and John Markis may be contacted at the offices at 275 Commercial Blvd., Suite 275. The phone number is 954-938-9700. A partial selection of the available banknotes may be viewed on the company's web site - Trusted Traditions.com. John Markis is active on Facebook, Twitter, Linkedln and maintains his own blog site at John Markis.com and may be contacted through any of these sites.
###