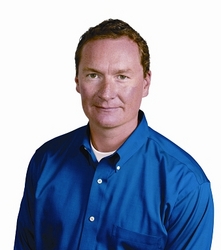 It is fulfilling to know that Acquity Group is being honored for its growth, business practices and innovative solutions
Chicago, IL (PRWEB) July 7, 2009
Acquity Group, a leading services firm that focuses on digital solutions, announced today that Chris Dalton, CEO and co-founder, received the Ernst & Young Entrepreneur Of The Year® 2009 award in the Services category in the Midwest Region.
According to Ernst & Young LLP, the Midwest regional awards recognize outstanding entrepreneurs from companies based in Illinois, Indiana and West Michigan who are building and leading dynamic, growing businesses. Chris Dalton was selected by an independent panel of judges, and the award was presented at a gala event at the Hilton Chicago Hotel on June 26.
"It is fulfilling to know that Acquity Group is being honored for its growth, business practices and innovative solutions," said Dalton. "Our outstanding leadership team and committed employees, who have been repeatedly commended by clients for their comprehensive approach and digital channel expertise, are the key drivers to why we continue to succeed in today's marketplace."
Mr. Dalton is at the forefront of innovation, offering consulting services and digital solutions that help some of the nation's leading retailers streamline business processes, refine their brand, and strengthen the way they communicate with customers.
"We are proud to recognize the achievements of Chris Dalton," said Randy Tavierne, Ernst & Young Partner, Strategic Growth Markets. "Winners of the Entrepreneur Of The Year award build leading businesses and contribute significantly to the strength of our region's economy. Their success helps our area grow stronger."
As a Midwest award winner, Mr. Dalton is now eligible for consideration for the Ernst & Young LLP Entrepreneur Of The Year 2009 national program. Award winners in several national categories, as well as the overall national Ernst & Young Entrepreneur Of The Year award winner, will be announced at the annual awards gala in Palm Springs, California on November 14, 2009. The awards are the culminating event of the Ernst & Young Strategic Growth Forum, the nation's most prestigious gathering of high-growth, market-leading companies.
The Ernst & Young Entrepreneur Of The Year awards celebrate their 23rd anniversary this year.
About Acquity Group:
Acquity Group delivers award-winning, tailored solutions to elevate brands and businesses by maximizing the digital channel. Acquity Group's innovative strategy, marketing & design, IT planning, and commerce & content services are the cornerstone of effective digital communication for today's leading brands. Acquity Group is headquartered in Chicago and has offices in Irvine, CA; Los Angeles, CA; Overland Park, KS; Scottsdale, AZ; and Dallas, TX. To define a unique perspective for your business, contact Acquity Group at http://www.acquitygroup.com.
About Ernst & Young's Entrepreneur Of The Year® Awards Program:
Ernst & Young's Entrepreneur Of The Year® Award is the world's most prestigious business award for entrepreneurs. The award makes a difference through the way it encourages entrepreneurial activity among those with potential and recognizes the contribution of people who inspire others with their vision, leadership and achievement. As the first and only truly global award of its kind, the Ernst & Young Entrepreneur Of The Year® award celebrates those who are building and leading successful, growing and dynamic businesses, recognizing them through regional, national and global awards programs in more than 135 cities in 50 countries.
###