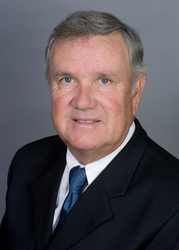 Santa Ana Calif. (Vocus) July 7, 2009
John Markel, a litigation expert with more than 37 years of construction experience, was recently hired by The Moote Group - a full service land management firm serving California, Nevada and Arizona.
As senior litigation consultant, Markel will be responsible for forensic estimating and litigation support specializing in owner/developer issues involving contract work and land purchases, entitlement and permit processing as well as billing practices and claims with infrastructure improvement contractors. He will also handle negotiations with various municipalities and state agencies.
Prior to joining The Moote Group, Markel worked for Rancho Mission Viejo (RMV) Realty, Inc. to oversee its construction and development operations within the ranch. For more than 10 years, he served as vice president in charge of all construction within the community such as the Arroyo Trabuco Water Quality Basin and Wetlands, the Sienna Botanica Riverine System, Cox Sports Park, Arroyo Trabuco Golf Course, the construction of Crown Valley and Antonio Parkways, Ortega Highway widening and other community support projects. His responsibilities included managing a staff of five individuals, coordinating all the engineering consultants, sequencing and determining a course of action and bidding and awarding over $800 million in contracts.
Throughout his career, Markel worked for some of the top construction companies such as SJG Construction, Inc./RSM Management (vice president of off-site construction); Clayton Engineering (project manager), Gillespie Construction Company (project manager/vice president), Ortega Rock/Crest Engineering, Inc. (general sales manager/project manager) and Jezowski and Markel Contractors, Inc. (vice president). Back in 1980, he launched Santa Ana Valley Contractor, where he served as president/owner responsible for all company operations.
In 1967, Markel received a bachelor's degree from California State University, Long Beach in 1967. After graduation, he enlisted in the United States Marine Corps where he reached the rank of captain and served in the Vietnam War as a company infantry officer. His military career awards include the Combat Action Ribbon, the Navy Commendation Award and the Nation Defense Ribbon.
In 2008, he received the following awards: The Building Industry Association (BIA) of Southern California Individual Achievement Award, The President's Volunteer Service Award, The Bank of America Community Service Award and The Homeaid Orange County Rainbow of Hope Award. He is extremely active in various charities throughout the Southland such as the San Juan Capistrano Historical Society, The Isaiah House Homeless Shelter in Santa Ana and HomeAid - Orange County.
About The Moote Group
The Moote Group - a full-service land management firm serving California, Nevada and Arizona that assists with every aspect of development projects from entitlement to finished product, with special emphasis on engineering feasibility, development and building cost estimates and all phases of construction management. Additional information is available at http://www.moote.com
Vanessa Showalter
Phone: 949-748-0542
###