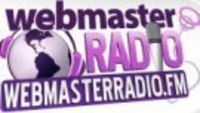 Fort Lauderdale, FL (PRWEB) July 7, 2009
WebmasterRadio.FM will be providing exclusive coverage of the BlogHer '09 Conference in Chicago July 24-25th with a special preview of the conference on the "Purse Strings" radio program and roving reporting on location from the conference.
BlogHer Conference COO and Co-Founder Elisa Camahort Page will appear on the "Purse Strings" radio program, hosted by Carmichael Lynch Spong's Senior Prinicipal Maria Reitan" on Tuesday, July 7th at 3pm Eastern Time.
Elisa will discuss the growth and success of the BlogHer Conference Series, which is now in its 5th year. Registration for this year's event sold quickly and by March was completely sold out.
Elisa also says in the interview that non-attendees on the waiting list are still able to participate in BlogHer '09 in by registering for LobbyCon, being held in the lobby of the Chicago Sheraton and Towers, where attendees will be able to watch live streaming of sessions, plus receive networking access and attend the official cocktail parties. For more info on LobbyCon visit: http://BlogHer09LobbyCon.eventbrite.com
WebmasterRadio.FM will provide roving reporting on location from BlogHer '09 as well as the LobbyCon event. WebmasterRadio.FM 's coverage of BlogHer '09 will be available in podcast format through all major podcast portals, and in archived format on-demand inside our Specials Channel.
About "Purse Strings" on WebmasterRadio.FM
Purse Strings, with Maria Reitan, of Carmichael Lynch Spong, is a program focused on marketing to women. Why Women, you ask? Women are the powerful majority in this country, comprising 51% of the population and they are in charge of 80% of all spending, and this number continues to grow. Therefore, as marketers, business owners and advertisers… we need to pay attention to her. Purse Strings will help you not only pay attention, but will also allow you to listen and react. Purse Strings airs every Tuesday at 3pm Eastern Time. All episodes are available on demand in the WebmasterRadio.FM archives inside the Advertising Channel or through iTunes.
About WebmasterRadio.FM WebmasterRadio.FM lifts the "veiled curtain" of the Internet, bringing the business community together through an interactive radio network. Its listeners are a global group, comprised of everyone from corporate executives and decision makers to small and mid-sized businesses and individual entrepreneurs. WebmasterRadio.FM's stellar line-up of radio programming includes "CoverStory" with Jiyan Wei of PRWeb, WebmasterRadio.FM's official newswire; "Market Edge" with W2/Racepoint Group Chairman Larry Weber; Fired Up! with Gordon Rudow of Bonfire Communications; "SEM Synergy" with Search Engine Marketing Industry Leader Bruce Clay and more. To tune into WebmasterRadio.FM's live content or check out the show lineup, please visit http://www.WebmasterRadio.FM.
Media Contact:
Brandy Shapiro-Babin
954-309-5578
About BlogHer:
Founded in February 2005 by Elisa Camahort Page, Jory Des Jardins and Lisa Stone, BlogHer's mission is to create opportunities for women who blog to pursue exposure, education, community and economic empowerment. BlogHer is the leading participatory news, entertainment and information network for women online and creates opportunities for its members via a community hub (http://blogher.com), annual conferences and a publishing network of more than 2,500 qualified, contextually targeted blog affiliates. BlogHer provides the highest quality content on a range of topics, with all blogs continually edited to meet strict editorial standards, including content quality, category relevance and blog frequency. BlogHer enjoys a strategic partnership with iVillage, part of Women@NBCU, which includes other NBC Universal brands including Bravo and Oxygen. BlogHer's investors include Venrock, Peacock Equity, a joint venture between NBC Universal and GE Commercial Finance's Media, and Azure Capital Partners.
For BlogHer:
Lindsey Scott
Racepoint Group
lscott (at) racepointgroup (dot) com
415-694-6713
###