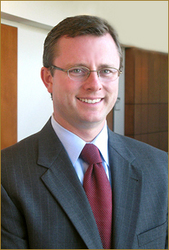 With liposuction, I can remove those stubborn fatty areas that make you want to run screaming back into the closet and not come out until winter
Atlanta, GA (Vocus) July 8, 2009
That hot Atlanta summer is upon us which means the bathing suits are coming out of the drawers. As Atlanta residents emerge from their long-sleeves and blue jeans, the winter body is exposed to the world and the bathing suit is the most un-forgiving article of clothing on the planet. Bulges and rolls are exacerbated in the tight-fitting suits.
Liposuction! Atlanta's solution to the anti-bikini body. "With liposuction, I can remove those stubborn fatty areas that make you want to run screaming back into the closet and not come out until winter," says Dr. Connors. "In all seriousness, it is an effective method of spot reducing fat and slimming the body for your entire summer wardrobe."
Atlanta plastic surgeon Dr. John Connors III specializes in liposuction and other body contouring techniques. For this procedure, he uses two techniques-tumescent or ultrasonic. Tumescent involves a micro-cannula and a solution of saline, epinephrine and lidocaine. This makes the fat swell making it easier to locate and suction out.
The ultrasonic technique also uses a saline solution, but the cannula emits an ultra-sonic wave, which liquefies the fat it comes in contact with. This also makes it easier to suction out. Either technique provides great results and has a reduced recovery time over other methods.
Whether it's a two-piece or a one-piece, a little extra fat can ruin an entire day at the beach. Sure, some suits are made to disguise these areas, but liposuction can permanently remove it. Liposuction, Atlanta men, is not just for the ladies. Even guys can benefit from the slimming effects of Dr. Connors expertise. They can get rid of those love handles hanging over their swim trunks.
While liposuction is generally a safe procedure, there are still risks involved. "I consult personally with each of my patients, look at their medical history and determine what their risk factors are to avoid complications during the procedure and for the recovery," says Atlanta plastic surgeon, Dr. Connors.
Dr. John Connors III is board certified in both general and plastic surgery and devotes his expertise to improving the lives of his patients through aesthetic cosmetic procedures. Body contouring and liposuction Atlanta is one of his specialties. "I think of my work as art and the body is the canvas. I look at the patient and with my trained eye, I can see the areas that are out of symmetry and what can be fixed or improved through liposuction or other procedures."
He performs his art at the JCAHO accredited state-of-the-art facility, The Swan Center for Plastic Surgery. Here, Atlanta plastic surgeon Dr. Connors and the other surgeons have the most advanced technology at their disposal to achieve the best results for their patients. For liposuction, Atlanta residents have the skilled hand of Dr. Connors and the safe environment of the Swan Center to achieve the best bikini body they can.
###