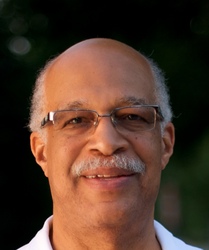 I have held positions ranging from being a Staff Accountant with the US Army in Fort Knox to Investigating Criminal Violations with the IRS.
Charlotte, NC (PRWEB) July 9, 2009
The State of North Carolina has been the center of college basketball excellence for the last three decades and for one Tar Heel Entrepreneur that tradition of excellence is being carried on in 2010 via the rollout of his Innovative Home Based Marketing Business System that is saving careers on a worldwide basis.
"I have bragged to folks all over the country that College Basketball in my backyard is the best this country offers... and now I have a chance to create that same level of excellence in the home based business sector with a Business Model that will change industry standards and help individuals recreate careers on a daily basis," said Johnson.
Jay Johnson is a resident of Cary, North Carolina with a diversified business background that includes numerous employment assignments with the US Government. "I have held positions ranging from being a Staff Accountant with the US Army in Fort Knox to Investigating Criminal Violations with the IRS." said Johnson, "and that phase of my life brought me the needed financial stability we all search for in our early career path searches. I loved the stability but I reached a stage in my life where new challenges were needed and those challenges involved being my own boss and after many hours of research led to be being able to offer a business model (http://www.NewAdultCoffee.com) for Home Based Entrepreneurs that will eliminate the major business building hassles and allow associates to capitalize on the power of leverage and duplication via the following:

The Big Idea: The World's Only Aphrodisiac Coffee
The Market: Every Adult Wants Our Product
The Product has THE WOW FACTOR
The Distribution System: A Turn-Key Business System...Sample and a Movie
Compensation: Serious and Matching Bonuses for Distributors
Training: Online Training System coupled with Live Training Sessions
Ongoing Training Calls to Help Distributors Implement a Campaign that will create results
Timing: It's more fun to be first and on top
World Class Customer Support
Jay Johnson is marketing his Home Based Business Marketing System on a worldwide basis and is very anxious to talk to all individuals who are in need of career stability. "These are challenging times," said Johnson, "and I have a great situation in place as I can offer individuals an immediate answer to the loss of income with a business model based around the most advanced all natural enhancement product for men and women in the World Today with a marketing concept that will guarantee success for anyone who is coachable along with a compensation plan that will generate immediate and long term lucrative commissions. The dreaded "800 Lb Gorilla" known as the Telephone that leads to a 98% fail rate in the Home Based Enterepreneur Industry has been completely eliminated because of my Business Model (http://www.NewAdultCoffee.com) that makes me smile every day as the Song that CBS runs every April to honor the New National Champions in College Basketball is played every day as my associates are creating their own private Championships with the finest marketing concept in the Industry today."
For free samples of Magic Power Coffee, call Jay at his North Carolina office at 919-380-1206
###