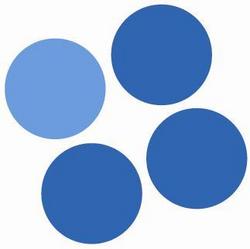 I brought my dream to life
New York, NY (Vocus) July 9, 2009
Blue Fountain Media, a marketing and website design firm based in New York City, is pleased to announce new marketing consulting services. Drawing on years of experience in high-speed, high-impact, ultra-high-ROI online marketing, the Blue Fountain Media team will assist in defining brands, building effective sites, and conducting strategic consulting from a marketing perspective.
"I brought my dream to life," says Gabriel Shaoolian, founder and Creative Director of Blue Fountain Media. "Now, anyone with a great idea can get the marketing, branding, and web development they need to make their own dream a reality. It's all right here."
Blue Fountain Media (http://www.bluefountainmedia.com), a rapidly growing web design and online marketing company based in New York City, is pleased to announce their new marketing consulting package, designed to take a concept and build a powerful brand, an effective website, and unbeatable marketing momentum.
During a recession, many companies are cutting costs or scaling back services. Blue Fountain Media has been able to expand the scale and scope of its services. From humble beginnings as a freelance website design and development contractor, the firm was able to grow its client list and project size through a constant focus on recruiting top-quality employees, rigorously analyzing data, and providing startlingly good customer service and communications.
Blue Fountain Media's customers treat the company as an in-house team for handling all design and marketing issues. For anything from a new portal to a massive ecommerce website, Blue Fountain Media can get the job done fast — and provide new suggestions along the way.
Consulting is a natural extension of this. Instead of just implementing client decisions, Blue Fountain Media is prepared to advise clients on marketing and web issues, including:

Defining the brand: determining an ideal target audience, a unique selling proposition, and a message that resonates with potential customers — and gets them to promote the business themselves. Blue Fountain Media is a success story in this field, building a brand as a high-ROI, rapid-turnaround web design and marketing company, with a large fraction of new business coming from referrals.
Building an effective site: Blue Fountain Media builds high-traffic, high-conversion sites that attract the right audience and get them ready to take the next step. http://www.bluefountainmedia.com is a perfect example of this, with 800% annual growth in traffic.
Strategic consulting from a marketing perspective: Blue Fountain Media takes responsibility for client success. Blue Fountain Media's marketing consulting includes long-term advice on strategic direction, including new customers to approach, new sales channels to consider, and even new products to develop. As a firm that grew from pure web design to large-scale design, development, and marketing company, Blue Fountain Media is perfectly positioned to provide guidance for growth.
# # #