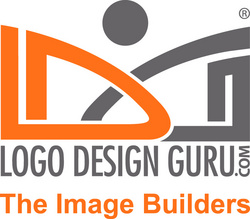 Logo Design Guru can now offer Spanish-speaking businesses what they needed for years -- fast turnaround on affordable, high-quality logos
Langhorne, PA (PRWEB) July 8, 2009
Logo Design Guru (http://www.logodesignguru.com), the Web's top destination for branding services, logo design and Internet marketing services for small businesses and startups, has expanded into Latin America, opening a regional office in Guadalajara, Mexico. The new office enables the U.S.-based firm to tap into a huge growth market, and provides companies that target Spanish-speaking customers with a cost-effective service for the fast creation of top-quality logos, corporate identity materials, and a range of other branding and internet marketing services.
Logo Design Guru is the first web-based logo design company to expand into Latin America, making it a pioneer in Spanish-language logo and Web design services. Its new Spanish-language logo design website is the go-to destination for the branding needs of businesses in Latin America as well as the growing Spanish-speaking community in the United States.
"Logo Design Guru can now offer Spanish-speaking businesses what they needed for years -- fast turnaround on affordable, high-quality logos," said Martin O'Connor, general manager of Logo Design Guru in Mexico. "We employ Spanish-speaking designers who understand the nuances of the Hispanic market. With our experience and track record of customer satisfaction, we're ready to assist entrepreneurs and startups in this fast-growth market with excellent branding, logo design, and internet marketing services, so that they can boost their brand image and engage with more customers."
According to IDC, and analyst firm that analyzes and predicts technology trends, businesses with between 10 and 99 employees represent more than 50 percent of the employers in Latin America. Another analyst firm, Pyramid Research, estimates the ratio of small business to large corporations in Latin America at 13 to 1, with small businesses expected to expand further.
"This expansion of our product line means we can address the needs of new customers in growth markets," said Joe Witte, executive vice president at Logo Design Guru. "We are 100% focused on logo design and helping startup businesses look professional. We are the first company globally to offer an online logo design solution to help thousands of Spanish-speaking new businesses around the world better communicate their value proposition. We can't wait to help these companies."
Useful links
Logo Design Guru website: http://www.logodesignguru.com
Logo Design Guru en Espagñol: http://www.logodesignguru.com/es/
LogoTalk blog: http://blog.logodesignguru.com/
Follow us on Twitter: https://twitter.com/gurucorporation
About Logo Design Guru:
Since 2003, Logo Design Guru has been providing quality, affordable logo design, web design, and search engine optimization services to small and medium-size businesses, entrepreneurs and startups. Based in Langhorne, Pennsylvania, and with an office in Guadalajara, Mexico, the company's award-winning designers provide fast and efficient web-based experience that enables emerging companies to develop their brand and better engage with their customers.
###