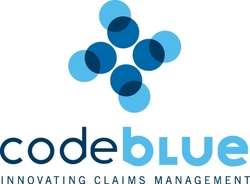 Our business model yields superior service, at a lower cost, with better overall customer satisfaction
Eau Claire, WI (PRWEB) July 8, 2009
In an exclusive interview with on-air host Dennis C. Michael, Paul Gross, president and CEO of CodeBlue, discusses how CodeBlue has developed a revolutionary process that eliminates the difficult and expensive recovery process that typically occurs when a home or business experiences water damage.
During the interview, Gross points out how CodeBlue's open business model is enabling competition among contractors in the water mitigation marketplace. Knowing that policyholders want to make sure their property is returned to its pre-loss condition in the most efficient and cost-effective manner possible, CodeBlue's open network business model ensures that an insurance policyholder receives the best contractor every time, in every market across the country.
"Our business model yields superior service, at a lower cost, with better overall customer satisfaction," said Gross. "The whole idea is to minimize or eliminate the amount of unnecessary demolition and reconstruction required when a water loss occurs. Using the latest processes and technology, called Structural Drying, you can return the structure back to pre-loss condition in the most efficient and least disruptive manner possible. This reduces the expense of recovery, but also lessens the burden on the policyholder by having contractors in their home or business no longer than necessary."
"Our business model, contractor network and drying techniques are so revolutionary, nobody thought it was possible. Many times you need to see it to believe it. We felt it was important enough to demonstrate how truly revolutionary this process is, that we made the investment to build a structural drying laboratory to prove it. Its sole purpose is to flood it with a couple thousand gallons of water, and return it to its pre-loss condition within a period of about three days. The laboratory illustrates how hardwood floors, laminate floors, carpet, and other structural materials respond to being properly dried, and brought back to pre-loss condition, without demolition or needing to rebuild a single component of the house."
In addition to airing on http://www.skyradionet.com, the interview will be broadcast on American Airlines flights in August 2009, as well as US Airways audio-equipped flights in November and December 2009.
About Sky Radio Network
Sky Radio is the world's largest producer of in flight business programming. Its shows are heard on American, United, Delta, US Air, America West and Northwest airlines reaching a potential audience of over 18 million passengers on a network of 85,000+ flights per month.
About CodeBlue
CodeBlue, LLC is a wholly owned division of Insurance Claims Management, Inc. that specializes in innovative property claims management solutions. The company is headquartered in Eau Claire, WI where it operates a large 24x7x365 customer service center that supports a wide base of insurance clients and manages nearly one million phone calls annually on behalf of its carrier customers. Our team of subject matter experts specializes in creating cost and customer service efficiency for high frequency, low severity claims. Each of our solutions has been created to deliver unparalleled customer service in a cost effective and efficient manner every step of the way, from the outset of the First Notice of Loss (FNOL) through final audit and payment to the vendor.
For more information visit http://www.hsgcodeblue.com or call 877-456-9998.
###