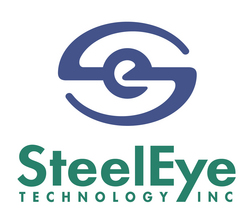 Windows Server 2008 was built to deliver new capabilities, virtualization technologies, security enhancements and web capabilities which provide a solid foundation for growing business infrastructures
Menlo Park, CA (PRWEB) July 13, 2009
SteelEye (steeleye.com), a leading provider of business continuity and disaster recovery solutions for multi-vendor IT infrastructures, today announced version 7 of SteelEye Protection Suite (SPS) for Windows Server, the latest edition of the industry's first combined high availability and disaster recovery solution for Windows Server 2003 and Windows Server 2008. Integrating data replication and high availability clustering software from SteelEye DataKeeper and LifeKeeper solutions, the new product suite delivers the highest level of protection for mission-critical applications including Microsoft Exchange, SQL Server, SharePoint, Oracle and others.
SPS for Windows Server provides continuous, real-time synchronous and asynchronous data replication and high availability clustering to eliminate single points of failure and protect against traditional hardware failures, disaster scenarios and planned maintenance outages. Offering support for a wide range of server and storage configurations, SPS for Windows Server provides a cost-effective, reliable, automated disaster recovery environment that is easy to install, configure and manage. Featuring built-in WAN optimization with nine compression levels, SPS for Windows Server helps organizations facilitate the most efficient use of available bandwidth by providing maximum throughput for both LAN and WAN replication.
"All enterprises today, regardless of size, need to implement a form of business continuity assurance to mitigate the risk resulting from planned and unplanned downtime," said Jean S. Bozman, research vice president for IDC's Enterprise Platforms group. "With SPS for Windows Server, SteelEye delivers an automated high availability and disaster recovery solution, combining high availability and replication software, that can be rapidly deployed, with ease of use, supporting business continuity priorities for a wide range of SMBs and large companies."
"Business continuity planning remains a top priority for enterprises to avoid potentially devastating economic consequences of IT downtime," said Bob Williamson, executive vice president of product management for SteelEye. "To help organizations address these challenges, SPS for Windows Server provides a flexible, application-centric approach to protect organizations' business critical applications and systems without weighing down existing IT resources or staff."
A complete business continuity package, SPS for Windows Server enables SMBs and enterprises to facilitate the management of disaster recovery protection by delivering the following features:

Flexible configuration - Provides the highest levels of flexibility in configurations by supporting mixed physical and virtual server clusters with heterogeneous server configurations, in addition to mixed shared storage and data replication clusters.
Real-time, block-level data protection - Delivers complete data protection across disparate storage arrays with multiple-targets within a LAN or WAN to protect against data loss in the event of local or regional disasters.
CDP - Any point-in-time rewind enables application recovery from data loss or corruption by rewinding data to the point-in-time prior to the corruption event, providing a recovery point objective (RPO) within mere seconds.
Automatic failover - Eliminates single points of failure and maintains geographically dispersed clusters and hybrid high-availability/disaster recovery configurations, enabling automatic recovery of the protected application in the event of an application failure or other disaster.
Synchronous and asynchronous replication - Ensures servers are in full-synch at all times, eliminating issues with in-use files, locked files, NTFS permissions and missing files, resulting in greater application performance and minimizing burden on system resources.
Controlled switchover - Reduces planned downtime associated with hardware updated, application updates and OS updates with cascading failover using replication to one or more target servers to enable a controlled switchover in the event of a manual recovery.
Complete Application Protection - In addition to the pre-packaged application support, SteelEye provides LifeKeeper Extender, which allows users, OEMs and ISVs to build their own application recovery kits to protect any application.
"Windows Server 2008 was built to deliver new capabilities, virtualization technologies, security enhancements and web capabilities which provide a solid foundation for growing business infrastructures," said Ward Ralston, group product manager for Microsoft. "SteelEye's new Protection Suite extends the capabilities of Windows Server 2008 by enhancing the availability of key data and delivering application protection services."
SteelEye will demonstrate SPS for Windows Server and its family of high-availability and disaster recovery solutions for Hyper-V, SQL Server, SharePoint and Exchange at Microsoft Worldwide Partner Conference 2009. To view a live demo, please visit SteelEye at booth #1203. To learn more about SPS for Windows and SteelEye's complete line of business continuity and disaster recovery solutions, visit steeleye.com.
About SteelEye Technology, Inc.
SteelEye is the leading provider of data and application availability management solutions for business continuity and disaster recovery for Windows, Linux and virtual platforms.
The SteelEye family of data replication, application protection, high-availability clustering and disaster recovery solutions are priced and architected to enable enterprises of all sizes to ensure continuous availability of business-critical applications, servers and data.
To complement its software solutions, SteelEye also provides a full range of high-availability consulting and professional services to assist organizations with the assessment, design and implementation of solutions for ensuring high availability within their environments.
For more information about SteelEye, please visit steeleye.com or contact Christina Lau Tam at 303-752-3552, x226.
© 2009 SteelEye Technology, Inc., All rights reserved. SteelEye, SteelEye Technology, LifeKeeper and SteelEye DataKeeper and associated logos are registered trademarks or trademarks of SteelEye Technology, Inc. and/or its affiliates in the United States and/or other countries. All other trademarks are the property of their respective owners.
###