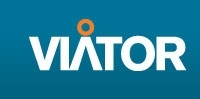 San Francisco, CA (PRWEB) July 8, 2009
Summer travel season is well underway and Viator.com, the leading resource for researching and booking more than 5,500 trip activities and experiences in 75 countries at the best prices is continuing its summer series - Viva La Viator. Each week, Viator will highlight a destination or theme to help travelers choose where they want to go and what they want to do when they get there. With thousands of pre-screened tours and activities, Viator makes it possible for everyone planning a trip to be a "traveler" and leave no stone unturned, wherever they go.
VIVA LA ROMA
Undeniably one of the most special and memorable destinations in the world, Rome is a year-round favorite among travelers. Featuring more than 75 activities in and around Rome, Viator provides first-timers and return-visitors with many options for how to spend their days.
Vatican Tours - The Holy See, central authority of the Roman Catholic Church and The Vatican City (home to the Pope since 1929), create the foundation of this cultural and religious mecca. With its popularity, an opportunity to gain entry before the public during the Vatican Museums Walking Tour including Sistine Chapel, Raphael's Rooms and St Peter's (8:10am departure only) is access nearly impossible to come by. Comments submitted by 1300+ travelers illustrate why this experience sits at the top of Viator's 4-star rated experiences list in Rome!
A selection of additional special Vatican Skip the Line experiences include the Private Tour: Vatican Museums Walking Tour; St. Peter's Basilica and Thrones of the Pope Tour; and Vatican Museums Tickets (for those who like to explore on their own). For those lucky enough to plan their vacation around one of the Vatican private viewings - this isn't a skip the line experience but rather a special invitation to visit the Vatican behind-the-scenes, after hours.
Papal Experiences - Viator also has a selection of experiences that bring travelers in audience with the Pope including Audience with Pope Benedict XVI at Vatican City with reserved seats and presentations about the event to prepare visitors. For those traveling in the month of August, day trips are arranged (with strictly limited availability) to Castelgandolfo to witness the Papal Blessing.
Experiencing Rome - Ancient culture and history ooze from the cracks in the cobblestones throughout Rome. Suggestions for experiences that take travelers beyond the guidebook include the Rome Segway Tour, Rome by Night Tour, Ancient Rome Half-Day Walking Tour, Capitoline Museums and Origins of Rome Walking Tour, and Skip the Line: Borghese Gallery and Gardens Walking Tour. More off-the-beaten-path experiences in Rome include Skip the Line: Crypts and Roman Catacombs Small Group Walking Tour; Rome Angels and Demons Half-Day Tour (based on the Dan Brown novel and recent motion picture adaptation); Roman Gladiator School: Learn How to Become a Gladiator; and the Ghost and Mystery Walking Tour of Rome.
Italy Just beyond Rome - It is easy to explore much Italy has to offer just beyond Rome's borders. Destinations and combinations easily explored from Rome include Florence; Capri; Naples and Pompeii; Pompeii and the Amalfi Coast; and Assisi and Orvieto. For longer excursions, Rome is a perfect point of departure for multi-day adventures including the 5-day Best of Italy Trip: Assisi, Siena, Florence, Padua, and Venice; the 3-Day Italy Trip: Naples, Pompeii, Sorrento and Capri; and the 5-Day Italy Trip: Florence, Pisa and Venice.
TRAVELER OF THE WEEK
As part of the Viva La Viator summer series a "Traveler of the Week" will be chosen from among Viator customers who have submitted traveler reviews and photos representing each destination or theme. Visit the Viator Travel Blog for information about the feature including the lucky winner highlighting last week's destination, Las Vegas. For more information about these or any of Viator's more than 5,500 tours and activities around the world including special summertime deals and discounts, visit Viator.com.
About Viator
Viator is the world's leading online resource for travel experiences, providing access to more than 5,500 tours, attractions and activities in 450-plus destinations in 75 countries. Viator - the Latin word for traveler - offers travelers a one-stop shop to plan, research and book trip activities with helpful resources like nearly 100,000 traveler reviews and photos, star ratings, suggested itineraries and the Viator Travel Blog. Viator's in-house travel experts have picked respected and trusted local operators to ensure a quality experience, value and service, all backed by Viator's low-price guarantee. Founded in 1995, Viator sells its products directly to consumers at http://www.viator.com and through its global network of more than 1,000 affiliates that include major hotel and airline companies, online travel agencies, city-specific sites and more. Through its collection of company operated and affiliated sites, Viator welcomes more than 2.5 million visitors per month. Viator is headquartered in San Francisco with regional offices in Sydney, London and Las Vegas.
###