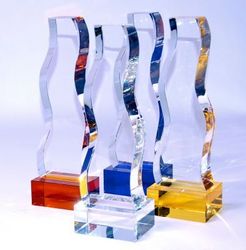 We are extremely proud to have our high quality safety materials recognized by the judges at the 2008 and 2009 Summit Creative Awards
Kansas City, MO (Vocus) July 9, 2009
Community Safety Net (CSN), a leading provider of highly regarded educational safety resources for children, has been recognized three times in the last 14 months for excellence in educational programming at the Summit International Awards Creative competition.
CSN earned bronze in the educational video category, for "Personal Safety", "Fire Safety", and "Rural Safety", three interactive DVDs from the company's library of family-focused safety resources. CSN has also produced an interactive DVDs for kids on the topic of "Drug Safety" as well as a companion series of printed safety materials that are aimed at children aged 5-12 and their families.
"We are extremely proud to have our high quality safety materials recognized by the judges at the 2008 and 2009 Summit Creative Awards," said Corey DesJarlais, National Safety Director for Community Safety Net. "This further validates our belief that we provide top notch safety resources to children and their families across Canada and the United States.
The Summit Creative Awards recognizes and celebrates the creative accomplishments of small and medium sized advertising agencies and other creative groups. It features a panel of international judges from various countries who consider entries from dozens of countries in multiple creative categories. They search for innovative and creative concepts, strong executions, and the ability to communicate and persuade.
"Winning a Summit Creative Award is a significant accomplishment. The combination of our excellent judges and the tough judging criteria ensures that only deserving entries receive Summit recognition," said Jocelyn Luciano, Executive Director for the Summit International Awards.
"We strive to ensure that our educational resources, which are created especially for children and their families, are the best available," said Mr. DesJarlais. "The recognition we've received from the Summit International Awards indicates that we're definitely on track to achieve our mission: Protecting kids for LIFE."
# # #