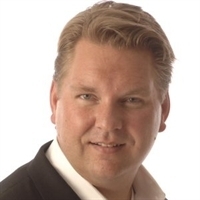 San Jose, CA (PRWEB) July 9, 2009
Search Engine Strategies (SES) San Jose will offer three days of expert sessions and two days of training workshops that include presentations, panel discussions and case studies on the latest cutting edge search engine optimization (SEO) and pay-per-click (PPC) advertising developments. The SES Conference will take place in San Jose, CA at the McEnery Convention Center on August 10-14.
Now in its 11th year, SES San Jose 2009 is organized and programmed by the SES Advisory Board and Search Engine Watch, the leading authority on search engine marketing. The event, which is the largest search engine marketing conference and expo on the West Coast, will be packed with three keynotes, 65 conference sessions, 10 training workshops, half a dozen Express Site Clinics, more than 100 exhibitors, several special events, and more.
Lee Odden, SES Advisory Board member and CEO, TopRank Online Marketing, said, "Search Engine Strategies in San Jose is the epicenter of what's current and useful in the search marketing industry when it comes to advancing internet marketing knowledge. I've attended SES events for years as a delegate, speaker, moderator, and now as an Advisory Board Member. That continued investment for me and my agency staff has resulted in bottom line growth of our digital marketing consulting business by staying current with search strategies and tactics, attracting new clients and talented staff. We've gained tremendous value from SES San Jose as a source of content for our top rated blog and of course, priceless networking with search engine employees, vendors and other smart internet marketers."
Sessions oriented toward advanced marketers include:

Search: Where to Next sums up what the future holds for the search industry with a veteran panel of industry insiders.
The Next Wave for Online Video presents the importance of optimizing for video search and looks into tactics for copywriting, keyword research and more.
Don't Call it a Comeback: Semantic Technology and Search focuses on the reality of true semantic technology and the recent application of the "Web 3.0" tag.
Beyond Googling: Where Will Your Customers Be Searching in Five Years? presents a long-view look at weak signals and trends that appear to point in new directions.
Launching a Global Website presents key issues critical to successfully developing, optimizing, and launching the global websites that meet next generation marketing goals.
Duplicate Content & Multiple Site Issues explores the potential problems and pitfalls of running mirror sites and offers solutions.
Landing Page Testing and Tuning discusses how to twist and tweak your landing page to covert site visitors into buyers.
Real World Multivariate Testing helps attendees understand how landing page optimization, through multivariate testing, can quickly affect the success of any online acquisition campaign, and how simple changes to a landing pages can dramatically increase online sales.
Ads in a Quality Score World looks at quality factors and studies how to increase the perceived relevancy of your campaigns.
Follow the Carrot: Cool Mobile Apps examines the effect of mobile applications, their usefulness from a business point of view, and where they may be going in the future.
Images & Search Engines: Getting the Full Picture explores image searching along with image-links, geo tags and other considerations for capturing targeted traffic.
Search Becomes the Display OS includes a discussion and case studies focusing on the idea that the only thing that can save display advertising is making it more like search.
The winners of the 2009 Search Engine Watch Awards will also be announced at SES San Jose 2009. Submissions will be accepted at http://searchenginewatch.com/sew-awards through July 17, 2009.
For more information about the largest search engine marketing conference and expo on the West Coast, go to the SES San Jose 2009 website. Register through July 24 to save up to $200 with the early bird rate.
About SES
Incisive Media's Search Engine Strategies is a leading global conference and training series focused on search engine optimization and search engine marketing. Other Incisive resources for interactive marketers include the ClickZ network for digital marketing news, information, commentary, advice, opinion and research and Search Engine Watch which provides news and information about search, analysis of the search engine industry and tools for improving search marketing effectiveness.
Incisive Media is a leading global provider of specialized business news and information, in print, in person and online. The company's principal markets include financial services, legal services, commercial real estate, marketing services and risk management. Incisive Media's market-leading brands include Accountancy Age, Computing, Investment Week, Legal Week, LegalTech, Post, Real Estate Forum, Risk, Search Engine Strategies and The American Lawyer. For more information, visit http://www.incisivemedia.com.
###