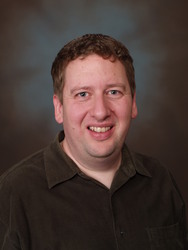 I've been involved with FIRST for over ten years, and I have always had a high regard for the organization. I'm honored to join FIRST's steering committee and Board of Directors
Osaka, Japan (PRWEB) July 11, 2009
Spinlock Technologies LLC today announced that its Managing Director, Kurt Sauer, was elected to the Board of Directors of the non-profit Forum of Incident Response and Security Teams (FIRST) during the organization's annual conference in Kyoto, Japan. In addition to service on the Board, Mr. Sauer will lead the FIRST's law enforcement coordination group, whose charter is to bring law enforcement agencies and computer security incident response teams into contact with one another.
"I'm extremely pleased to welcome Kurt to the Board of FIRST," said Derrick Scholl, director of software security incident response at Sun Microsystems and outgoing Chairman of FIRST. "I know our community will benefit from the great energy, knowledge and experience he brings with him."
Board members guide the work of FIRST throughout the year and represent the diverse makeup of the computer security incident response community. FIRST is a non-profit membership organization that facilitates the exchange of knowledge and information within the sphere of computer security teams. By connecting member teams with one another, FIRST provides a valuable foundation of mutual trust and recognition, while also providing opportunities for training, advocacy and education on issues affecting the computer security industry.
"I've been involved with FIRST for over ten years, and I have always had a high regard for the organization. I'm honored to join FIRST's steering committee and Board of Directors," said Sauer. "I look forward to working with the other members of the Board to help expand the tremendous work that FIRST does into lesser-developed parts of the world. In parts of Asia and Africa, Internet bandwidth is being delivered at breakneck speed, despite having little experience in computer security."
Kurt Sauer, who was elected to the Board of FIRST in July, 2009, is the founder and Managing Director of Spinlock Technologies LLC, and for the past 17 years has provided strategic advice to companies in the areas of secure networking, telecommunications and critical infrastructure protection. For the five years prior to joining Spinlock Technologies, Mr. Sauer was the Chief Security Officer of Skype, a division of eBay, where he was responsible for the overall security posture of the company. Previous to this, Sauer worked as a principal engineer for distributed network security at Sun Microsystems from its European research laboratory in France.
A frequent speaker on the topic of the future of information security, Mr. Sauer has provided consultation regarding information security policy to a wide variety of national and international bodies, including Eurojust, the U.S. Federal Communications Commission, and the International Criminal Police Organization (INTERPOL). As a former law enforcement officer himself, Mr. Sauer is able to bring a unique perspective to the needs of coordinating the efforts of law enforcement and incident response teams. Kurt Sauer holds a bachelor's degree in computer engineering from Texas A&M University as well as a Certified Information Systems Security Professional credential.
About Spinlock Technologies LLC
Spinlock Technologies is an information security consultancy launched in 2004 to provide analytical and technical support in the areas of critical infrastructure security, cybersecurity incident response management and security policy development. Although the company's main operations are in Japan and focused on Asia, the company employs a network of partner consultants across Asia, Europe and North America to pull together the right team to solve the problem at hand, regardless of geography.
Read more about Spinlock Technologies at
http://www.spinlock.com/about/
About FIRST
Founded in 1990, FIRST consists of internet emergency response teams from more than 200 corporations, government bodies, universities and other institutions from the Americas, Asia, Europe and Oceania. It leads the world's fight-back against cyber-crime, sabotage and terrorism, and promotes cooperation among computer security incident response teams and law enforcement agencies.
Read more about the 2009 FIRST Kyoto Conference at
http://www.first.org/conference/2009/
###