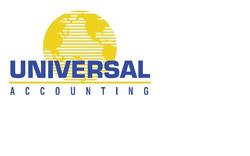 In the midst of a world recession, and during Universal Accounting's 30th year, we're thrilled to announce record revenue, net income and our highest level of new students during the first six months of the year
Salt Lake City (Vocus) July 10, 2009
During its 30th year in operations, Universal Accounting® continues to break its own records in terms of new students, revenue and net income, and attributes its success to key principles outlined in the business book In the Black, Nine Principles to Make Your Business Profitable. Universal Accounting's Profit Expert™ Program, provides training and accounting-based products and services to help small organizations become more effective and profitable.
Comparing the first half of 2009 (January - June) to the same period in 2008, which held the previous records, Universal Accounting has achieved 65 percent growth in net income, 30 percent increase in revenue and 20 percent increase in new students. A variety of factors are believed to have led to this success, but Universal Accounting's management team credits the record results to the Geometric Growth and Continuous Improvement principles outlined in the book In the Black. Universal Accounting's founder and CEO Allen Bostrom is the author of In the Black and a CPA since 1987.
"In the midst of a world recession, and during Universal Accounting's 30th year, we're thrilled to announce record revenue, net income and our highest level of new students during the first six months of the year," said Bostrom. "After a thorough evaluation of reasons for this explosive growth, the In the Black strategies were key success factors; this guided us to enter a new international market, Canada, release new products, such as our Professional Tax Preparer Program, and even adjust our pricing and marketing tactics."
In the Black outlines nine principles to help businesses become more profitable and effective. The book discusses three major functions of business, Marketing, Production and Accounting - and how profits rise when these entities work in unison. In the Black and Universal Accounting's products and services provide individuals with the tools to become Profit Experts™. Many students of Universal Accounting's programs start their own accounting or bookkeeping companies by implementing a proven business model that leads to financial security.
To learn more about Universal Accounting's products and services, visit http://www.universal-accounting-center.com/. For more information about the popular business book In the Black, visit http://www.are-you-in-the-black.com/.
About Universal Accounting
Celebrating its 30th year in business, Universal Accounting specializes in helping people become Profit Experts™ for their organizations through its accounting-based products and services. The company creates powerful training materials for those involved in accounting, bookkeeping and tax preparation. Universal Accounting flagship products include its Professional Bookkeeper Program, Professional Tax Preparer Program, and Quickbooks setup and support programs. Universal Accounting offers seminars, interactive tutorial software, training guides and booklets, as well as personal coaching and even pre-packaged marketing programs to help its students be successful. Universal Accounting students are provided proven and achievable business models that allow them to make money, diversify their income and obtain financial security by starting their own business, or making their company more profitable. Universal Accounting founder and CEO Allen Bostrom is the author of two popular business books, In the Black, and Red to Black in 30 Days, and is a popular speaker at a variety of industry and business events.
Contact:
Brad Rutledge
Rutledge Consulting Group
801-824-6218
###