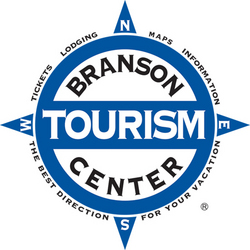 Whatever option air travelers exercise when flying to Branson, whether it is through the Branson Airport or the Springfield-Branson National Airport
Branson, MO (Vocus) July 10, 2009
The opening of the new Branson Airport and new Midfield Terminal at the Springfield-Branson National Airport isn't the only new feature air travelers to Branson will be experiencing. According to Sharon Budnick, Manager of the Branson Travel Agency and twenty year veteran of the Branson travel industry, the real benefit to Branson's air travelers will be something they have never experienced before, low cost airfares to and from Branson.
Sharon said during her career serving the needs of air travelers to Branson, the airfares to Branson's closest airport, the Springfield-Branson National Airport, were extremely high. "In fact," she said, "they were so high that people actually flew in and out of airports as far away as Tulsa, St. Louis and Kansas City rather than pay Springfield's higher fares."
She said that currently the Branson air traveler has never had the low fare choices and options they now have available. Sharon stated that low airfares for travel serving the Branson area are available from Atlanta, Dallas, Las Vegas, Los Angeles, Minneapolis, Phoenix, Orlando, Tampa and many other destinations.
"The combination of the new airport opening, the new terminal in Springfield, lower airfare prices and budget-friendly Branson entertainment has created quite the buzz for Branson vacations," stated Sharon. Sharon says it is always smart to comparative shop for the lowest fares and always be prepared for possible delays and missed connections.
"Whatever option air travelers exercise when flying to Branson, whether it is through the Branson Airport or the Springfield-Branson National Airport," she said, "they will be flying into a beautiful and functional new facility that is convenient to Branson." The new $150 million plus Branson Airport opened within two weeks of the Springfield-Branson National Airport opening its new $117 Midfield Terminal in May of this year.
Sharon and Branson Travel Agency provide support to its parent company, Branson Tourism Center and can be reached at 417-332-1990 or through its website http://www.BransonTravelAgency.com. Branson Tourism Center is one of Branson's largest providers of Branson travel services and employs about 100 people. It enjoys an accredited status and A+ Rating from the Better Business Bureau. Among other organizations, it is a member of the Branson Lakes Area Chamber of Commerce and Convention and Visitors Bureau, Table Rock Lake Chamber, Hollister Chamber, American Society of Travel Agents, American Bus Association, and the Branson Lodging Association. Branson Tourism Center may be reached by calling 1-800-978-1999 or through its website http://www.BransonTourismCenter.com
# # #