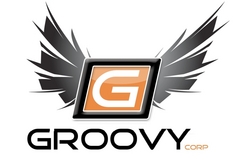 The special purpose engines powering the current stars of real-time search have produced huge advancements in highlighting the value of Live vs. real-time or near real-time data
San Mateo, CA (PRWEB) July 10, 2009
Groovy Corporation, the provider of parallel SQL processing software for the Live Web, today announced the commercial availability of the Groovy SQL Switch, a solution that enables enterprises of all sizes to cost-effectively generate the database scale required to bridge the last mile between real-time and Live data. Capitalizing on a surge in interest around real-time search technologies and multicore processing scalability, Groovy Corporation is delivering a breakthrough real-time architecture for structured data management that unlocks the potential of a truly real-time, Live data experience for data-driven businesses.
Rising data volumes and decreasing tolerance for delays between data production and consumption are motivating businesses like financial institutions, online advertisers, media companies, internet retailers, auction sites and ticket sales services to update database systems to deliver a true, real-time experience. To date, the few enterprises that have generated a real-time experience produced real-time performance by massively scaling out datacenters, efforts that generated significant costs, increased complexity and custom solutions specific only to individual networks. In most cases, the dirty secret about these real-time experiences is that the data is not actually delivered in real-time; at best, it is a near-time experience. Leveraging multi-threaded programming, multicore processor capability and push technology, the breakthrough approach delivered by the Groovy SQL Switch enables a Live, or true real-time, data experience, generating greater performance on a smaller footprint and at a greatly reduced price point.
"The special purpose engines powering the current stars of real-time search have produced huge advancements in highlighting the value of Live vs. real-time or near real-time data," said Joe Ward, chief executive officer of Groovy Corporation. "The Groovy SQL Switch will extend the benefits of Live data to enterprises. The milliseconds of increased SQL database performance delivered by the Groovy SQL Switch will eliminate delayed business reaction time caused by batch-based relational databases, enabling faster transactions that generate more revenue."
The Groovy SQL Switch solution is a parallel SQL processing and relational data management system architected for the storage and forwarding of data, as opposed to the storage only approach of traditional relational databases. It is designed to produce a true, real-time experience that is the same at the point of origination as it is at the end user. By leveraging Groovy's patented and patent-pending GroovySQL Virtualization technology to deliver extreme SQL performance on an Intel server architecture powered by four six-core Intel processors, Groovy generates significant performance gains over a traditional relational database while dramatically reducing total cost of ownership, producing greater simplicity of scale and increasing ease of adoption. As a result, the Groovy SQL Switch provides a breakthrough solution for correcting the inability of 30 year-old relational database architectures to linearly scale with the multicore growth curve. Enterprises can implement the Groovy SQL Switch as a push layer to an existing or new database infrastructure, an accelerator to any database or as an alternative to a new database.
Groovy Corporation was founded in Australia in 2007 to commercialize scalable data management research initiated in 1995. The company has offices in Sydney, Australia and Hyderbad, India and recently established a permanent U.S. headquarters in San Mateo. The company's executives and board of directors provided leadership to some of Asia's most successful internet technology companies and have extensive software and hardware market experience from companies including Marketboomer, Workstar, VirtualLogix, CoWare, Wind River Systems, Tandem Computers, Visa, Openwave Systems, Excite@Home, Cisco Systems, FTP Software, Apple Computers, Oracle and Xerox.
On July 10, 2009, Groovy Corporation will be a sponsor of the TechCrunch Real-Time Stream CrunchUp and a sponsor of the August Capital MeetUp following the TechCrunch event. In addition, on July 30, 2009, Groovy Corporation has been selected to participate in the AlwaysOn Stanford Summit CEO Showcase where it will reveal exclusive Groovy SQL Switch product details and benchmark results.
For more information, visit http://www.groovycorp.com or follow Groovy Corporation on Twitter at http://www.twitter.com/groovycorp.
About Groovy Corporation
Groovy Corporation is the provider of parallel SQL processing software for the Live Web. Its multicore-optimized, SQL standards based solution called The Groovy SQL Switch delivers increased performance and efficiency for databases that power real-time applications. Groovy Corporation secured initial financial backing and go-to-market support from Intel Corporation, and recently relocated its headquarters to San Mateo, CA from Australia.
# # #