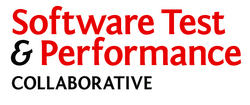 Our goal is to provide a rich, interactive resource for news and information and enable community-building, education, training, and peer-to-peer knowledge sharing, which are so vital to professional development
Melville, NY (PRWEB) July 14, 2009
Software Test and Performance Collaborative (http://www.stpcollaborative.com) today announced a new membership community for the software testing and quality assurance profession. STP Collaborative members will gain access to a rich new resource for news, education, and professional networking.
Member benefits will include Software Test & Performance magazine and its online complement, e-newsletter archives, access to whitepapers, case studies, special industry reports, conference proceedings, online education offerings, searchable content, reader commentary, member profiles and an online resource directory with vendor profiles, online demos, trial versions, downloads and special discounts for members on conference participation.
The new STP Collaborative Strategic Advisory Board includes the industry's most knowledgeable and highly respected experts: James Bach, CEO, Satisfice; Scott Barber, chief technologist, PerfTestPlus and director, AST; Kent Beck, founder and director, Three Rivers Institute; Vladimir Belorusets, SQA Manager, Xerox; Rex Black, founder and president, RBCS; Michael Bolton, founder, DevelopSense; Ross Collard, founder, Collard & Co.; Jan Fish, QA manager; Phillips Lifeline; Robert Galen, principal consultant, RGalen Consulting Group; Matt Heusser, software developer, tester and trainer, Socialtext, and contributing editor, Software Test & Performance magazine; David Holcombe, co-founder, president and CEO, eLearning Guild; Andrew Muns, president and CEO, Redwood Collaborative Media; Ron Muns, chairman, Redwood Collaborative Media; Bj Rollison, test architect, Microsoft; technology expert and editor David Strom, former editor-in-chief, Network Computing magazine, Tom's Hardware, current editor-in-chief for DigitalLanding.com.
"Our goal is to provide a rich, interactive resource for news and information and enable community-building, education, training, and peer-to-peer knowledge sharing, which are so vital to professional development," said Andrew Muns, president Redwood Collaborative Media and publisher, Software Test & Performance. "We're excited about our new programs, and we look forward to working with our members to build upon our community base of more than 50,000 knowledge workers from around the globe in the software test and QA profession."
About STP Collaborative:
Software Test & Performance Collaborative serves the global software testing and performance community, providing more than 50,000 software professionals with information, education, training, and professional networking opportunities. Software Test & Performance Collaborative is a Redwood Collaborative Media community. For more information, visit http://www.stpcollaborative.com.
About Redwood Collaborative Media:
Redwood Collaborative Media creates highly interactive, integrated, and dynamic platforms for sharing knowledge, insights, and resources, and is dedicated to building deep relationships for professional communities. The company's mission is to empower these communities through high quality information, education and training, and targeted online and face-to-face networking opportunities. For more information, visit http://www.redwoodcollaborative.com
Media Contacts:
Teresa Cantwell
(631) 393-6051 x200
###