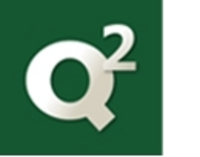 We see clear demand from consumers and financial institutions for more functionality from the banks -- more insights, more personalization, more value
Austin, TX (PRWEB) July 13, 2009
Q2 Software, Inc., a progressive financial services technology company for community financial institutions, today announced that First Bancorp in Troy, North Carolina, with total assets of approximately $3.6 billion, has launched an integrated personal financial management (PFM) solution, powered by Yodlee, on their Q2 electronic banking platform.
Q2 Software partnered with Yodlee to integrate PFM services as a value-added feature for their Q2 online banking experience. Cathy Dudley, Senior Vice President, First Bancorp explained, "In addition to our other full service banking functions, now we can provide the same kinds of tools and products that the big banks offer. Community bank customers want and deserve more sophisticated money management and consumer advisory services. With integrated solutions from Q2, we can compete with the big banks by offering our customers an innovative, superior online experience."
Dudley continued, "People are dealing with increasing financial anxiety, and PFM makes it easy to understand your complete financial picture and act appropriately on that information. First Bancorp customers find significant value in the personalized reports with automatically categorized transactions."
"By adding Yodlee's proprietary PFM and revenue-generating bill pay capabilities to the Q2 platform, we deliver an innovative, personalized, and highly differentiated banking experience," said Anil Arora, president and CEO of Yodlee, Inc. "We're pleased to see growing momentum with Q2 customers like First Bancorp."
"We see clear demand from consumers and financial institutions for more functionality from the banks -- more insights, more personalization, more value," said Hank Seale, CEO of Q2 Software. "Yodlee's PFM capabilities lead the market in innovation and value creation for both audiences, which complements our strategy of empowering our customers to compete with the big, national banks. Now they can provide an integrated and flexible technology platform, and unmatched customer service."
Q2 offers a unique approach to electronic banking by delivering Online, Mobile and Voice banking all on a common platform. The enhanced end-user experience and operational efficiencies gained from a single solution have provided Q2 customers with a competitive edge to attract and retain new customers.
Yodlee PersonalFinance™ is an award-winning PFM application that helps automate financial tasks for consumers quickly, easily, and securely, including providing up-to-date balance and transaction details across all accounts (both at the home institution and those held elsewhere, like investments, bills and 401k accounts), budgeting tools, spending analysis, personalized alerts, and much more. PFM is rapidly becoming a key requirement for online banking to create a more personalized, relevant, and valuable consumer experience.
Webinar
"Personal Finance, Driving Revenue and Strengthening Consumer Relationships" July 23, at 2:00 p.m. EDT. Join Q2 Software and Yodlee for an exciting live webinar to demonstrate how you can cost-effectively improve your consumers' financial lives and generate new revenue. Register or for more information visit yodlee.com/webinars/q2-pfm.html
About Q2 Software:
Q2 Software, Inc. a CBG Holdings Company is a privately-owned and customer-owned technology company enabling financial institutions with electronic banking software and services. Focused on driving innovative technology and delivering unmatched customer service, the Q2 solution operates on a Microsoft.Net®-based platform that offers flexible deployment options for online, voice, and mobile banking applications. To learn more about Q2 Software and its banking technology visit http://www.Q2software.com.
About First Bancorp
First Bancorp is a bank holding company headquartered in Troy, North Carolina with total assets of approximately $3.6 billion. Its principal activity is the ownership and operation of First Bank, a state-chartered community bank that operates 98 branches, with 83 branches operating in the central piedmont and coastal regions of North Carolina, 10 branches in South Carolina, and 5 branches in Virginia, where First Bank does business as First Bank of Virginia. First Bank also has a loan production office in Blacksburg, Virginia. First Bancorp's common stock is traded on the NASDAQ Global Select Market under the symbol "FBNC."
About Yodlee:
More than 100 leading financial institutions and portals offer Yodlee-powered solutions to millions of consumers worldwide. Yodlee's proven personal financial management, payments, and customer acquisition solutions unify all personal financial account information to deliver a simple, centralized and secure way for consumers to manage all of their financial tasks anytime, anywhere. Yodlee makes financial institutions' websites essential to their customers and generates new deposit and revenue opportunities. For more information, visit http://www.yodlee.com.
###