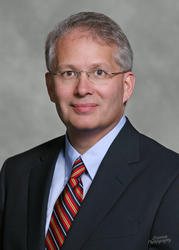 Similar projects in the public sector would typically take 36-48 months to complete; any reduction in that time span is critical when correctional systems need capacity
Nashville, Tenn. (Vocus) July 14, 2009
Corrections Corporation of America's (CCA) La Palma Correctional Center recently celebrated the completion of its first year of operations, capping the most ambitious project in the company's history.
Located in Eloy, Ariz., between Tucson and Phoenix, the 3,060-bed, $200 million La Palma Correctional Center made company history as its largest facility ever – designed, constructed and opened within just 15 months. In July 2008, Phase One was completed only 10 months after project design began, making hundreds of beds available ahead of schedule to the California Department of Corrections and Rehabilitation (CDCR), which is contracted to occupy the facility.
"Similar projects in the public sector would typically take 36-48 months to complete; any reduction in that time span is critical when correctional systems need capacity," said Frank Betancourt, CCA vice president, Real Estate and Construction. "The pace of La Palma is unprecedented in correctional circles, but it's about more than the project's speed – it's about the enterprising way we devised new strategies to fulfill an important public need."
All 3,060 total beds and 24 buildings of the correctional center were completed in July 2009. A variety of pioneering approaches, including some environmentally forward strategies, enabled the accelerated pace.
"Our rapid construction had a significantly positive impact on California's ability to relieve systemic overcrowding," said Tony Grande, CCA chief development officer. "For CCA, La Palma truly represents our agility and expertise. With the collaboration of architect/engineer DLR Group, general contractor J.E. Dunn and the City of Eloy, we extended capacity to California two months earlier than expected."
CCA's phased schematic plans, multiple construction phases, inventive prototypical design, prefabricated cells (which are shipped directly to the site and enable the rest of the unit to be built around them) and 3-D modeling helped push the project forward at a rapid pace. Also integrated into the La Palma project were details that promote environmental conservation, such as:

Water conserving toilets (low gallons per flush or GPF)
High R-value roofing system (which exceeds current minimum code requirements and helps maintain temperature in a desert climate)
Fluorescent lighting technologies, which reduce electrical output
Storm water pollution prevention (SWPP) and management plan
"Even though we have more than 20 years of success in building correctional facilities, we continue to examine new trends and emerging priorities that may shape our design-build philosophy," said Buddy Johns, CCA senior director, Project Development.
Today, the La Palma complex features three separate housing compounds, each with its own support building which has inmate education and vocational program areas, administrative offices, a medical clinic, library, chapel, and a dining area with a serving kitchen.
All three compounds are served by a central support building, which contains a main kitchen, two separate dining areas, medical/dental services, intake, master control, inside administration, laundry, central mechanical/electrical and warehouse. The correctional campus also features buildings for outside administration, inmate programs, maintenance, contact visiting, family visitation, nine partially covered recreation structures and two greenhouses.
About CCA
CCA is the nation's largest owner and operator of privatized correctional and detention facilities and one of the largest prison operators in the United States, behind only the federal government and three states. CCA currently operates 64 facilities, including 44 company-owned facilities, with a total design capacity of approximately 86,000 beds in 19 states and the District of Columbia. CCA specializes in owning, operating and managing prisons and other correctional facilities and providing inmate residential and prisoner transportation services for governmental agencies. CCA facilities offer a variety of rehabilitation and educational programs intended to reduce recidivism and to prepare inmates for successful re-entry into society upon their release. To learn more about CCA, visit http://www.correctionscorp.com and online news site http://www.insidecca.com.
# # #