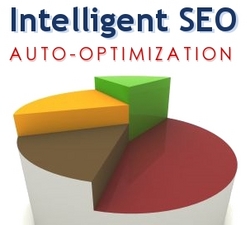 We are pleased to be a recipient of CQIA's Silver Innovation Prize again this year
Bridgeport, CT (PRWEB) July 13, 2009
GoECart, the leading provider of on-demand ecommerce solutions, today announced it will be a recipient of a 2009 Connecticut Quality Improvement Award (CQIA). The company is receiving the CQIA's "Silver" Innovation Prize for its ecommerce software, which includes an innovative new Intelligent SEO™ capability. Intelligent SEO uniquely and automatically optimizes pages for GoECart merchants so they are displayed more prominently in major search engines like Google (Nasdaq: GOOG), Yahoo! (Nasdaq: YHOO) and Microsoft® Bing (Nasdaq: MSFT).
"We are pleased to be a recipient of CQIA's Silver Innovation Prize again this year," said Manish Chowdhary, GoECart's CEO. "Ecommerce has matured. One-third of online shoppers have been buying online for seven years or more. Web traffic is up -- but shopping cart abandonment rates are up sharply as well. Ecommerce is all about relevance, personalization, and customer loyalty! Intelligent SEO is just one of the many ways GoECart helps merchants increase sales and keep pace with the evolving ecommerce landscape."
The leading industry analysts agree. JupiterResearch.com forecasts that U.S. online retail spending will reach $144 billion in 2010. According to Forrester, 72 percent of adults said they use search engines to locate relevant sites and over 80 percent of all Internet sales are driven by the search engines. Without question, a website must be found prominently within the search results of the engines in order for retailers to capitalize on the behaviors of web shoppers.
On the flip side, most small and medium sized retailers have limited in-house skills, training, or knowledge on how to truly optimize their sites for the search engines and stay current with their changing algorithms. With the economic downturn, online retailers are cutting back on marketing dollars spent on less effective pay per click (PPC) campaigns. Therefore, the pressure on getting quality "organic" search engine listings continues to mount. Ranking high in the natural search results will be a key to survival for many online merchants.
Enter Intelligent SEO. At the merchant's option, all web pages in a GoECart-powered storefront can be configured to automatically optimize themselves for the organic results of the leading search engines. The technology is based on advanced keyword research and search term suggestion tools from Google and Trellian Keyword Discovery™. Using the familiar GoECart administration console, merchants simply click an "I am feeling lucky" button and GoECart's AUTO OPTIMIZE feature analyzes page content and populates all of the relevant meta title, description, and keywords tags for that page. GoECart's proprietary AUTO OPTIMIZE algorithm takes all important SEO criteria into account, such as page content, keyword density, search term traffic, competition level, and more.
"Thanks to the outstanding innovation of our engineering team, our merchants can now easily optimize all of their site's pages for the search engines automatically, and in a fraction of the time, with no SEO or search marketing knowledge whatsoever! GoECart is the only ecommerce shopping cart solution to offer this extraordinary new capability and we will continue to expand on it to be even more effective going forward. This provides a distinct competitive advantage for GoECart's merchants," Chowdhary said.
GoECart helps merchants Sell more™ in a maturing ecommerce market by providing a comprehensive set of online store administration tools for web merchants and a delightful shopping experience for end consumers. Web stores built using the GoECart 8 platform are completely customizable, so retailers can reap the benefits of social computing and Web 2.0. In addition to the new Intelligent SEO™ capability, the software provides more than 250 features, including fast setup, easy store administration, robust inventory management, built-in customer service tools, a one-page checkout feature, numerous marketing and promotion tools, complete reporting, wish lists, gift certificates, Amazon.com® integration, automated site map generation, and much more. GoECart was also recently nominated for a coveted 2009 CODiE Award for "Best Ecommerce Solution."
The 22-year old CQIA program is America's first, state-level quality award using the Malcolm Baldrige National Quality Award for Performance Excellence criteria. GoECart will accept the award at the Connecticut Quality Improvement Award's 22nd Annual Conference on Quality and Innovation taking place on Friday, October 23, 2009, at Water's Edge Resort and Conference Center in Westbrook, CT. "This year, experienced examiners agreed that the 2009 CQIA Innovation Prize applications were as a group the best applications we have received in the past 15 years that CQIA has been organizing the CQIA Innovation Prize," said Sheila Carmine, Founder and Executive Director of the Connecticut Quality Improvement Award Partnership.
About GoECart
GoECart empowers merchants and retailers of all sizes with innovative, on-demand ecommerce solutions designed to address the challenges of the ever-changing web. Hundreds of organizations rely on GoECart every day to Sell more™ merchandise online and compete more effectively. GoECart's proven technology solutions offer the ultimate in reliability, higher scalability, and unmatched flexibility demanded by the world's busiest ecommerce sites. GoECart's Thriving Partner Ecosystem™ provides the best-in-class network of ecommerce solutions providers needed to deliver a rich, immersive experience expected by today's savvy web shoppers. Our team of passionate ecommerce experts works tirelessly every day to keep our clients at the forefront of ecommerce.
For further information, visit the company's website at http://www.GoECart.com or contact:
Manish Chowdhary
CEO
GoECart.com
877-243-3612
###